In January and February, we wrote about how Reddit users blew up GameStop stock and tried to influence the value of silver. Now private investors, having united in a social network, have chosen new companies for their collective action – Cleveland-Cliffs, Clover Health and Wendy's.
A quick reminder of traders from Reddit
In early 2021, users of the r / wallstreetbets community of the popular social network Reddit decided to declare war on Wall Street. First, they massively bought up shares in the video game store chain GameStop, 140% of which were short.
On January 27, thanks to the efforts of users of the social network, the shares of GameStop (NYSE: GME) reached a record price of $ 347.51, demonstrating an increase of 134.84% during one trading session. As a result, according to Bloomberg, short-term investment bankers lost $ 6 billion in late January alone.
Further, private investors undertook to disperse the shares of other companies that were going through hard times: AMC Entertainment, Nokia, Virgin Galactic, BlackBerry. Even silver futures came to a head: on February 1, their value exceeded $ 30 per ounce, which, according to the Financial Times, is a price record since 2013.
New "memorial" actions
Now, according to CNBC, representatives of the subreddit r / wallstreetbets, which already has more than 10 million people, have switched to Cleveland-Cliffs, Clover Health and Wendy's. Let's take a look at what happens to the securities of these companies.
Clover Health Promotions
On June 7, the value of securities of the provider of medical insurance programs Clover Health (NASDAQ: CLOV) increased by 32.44% to $ 11.92. The next day, quotes continued to grow and reached $ 22.15, adding 85.82% in price.
According to S3 Partners, 43.5% of all Clover Health securities are short. However, the expected short squeeze did not take place: on June 9, the share price fell by 23.61%, to $ 16.92, and on June 10, by another 15.25%, to $ 14.34.
Wendy's Promotions
Wendy's (NASDAQ: WEN) began gaining traction on June 8. On that day, quotes added 25.85%, rising to $ 28.87. But the very next day, the price tag rushed down, sagging by 12.68%, to $ 25.21. Yesterday's trading session closed, recording a decline in Wendy's shares by another 3.13%, to $ 24.42.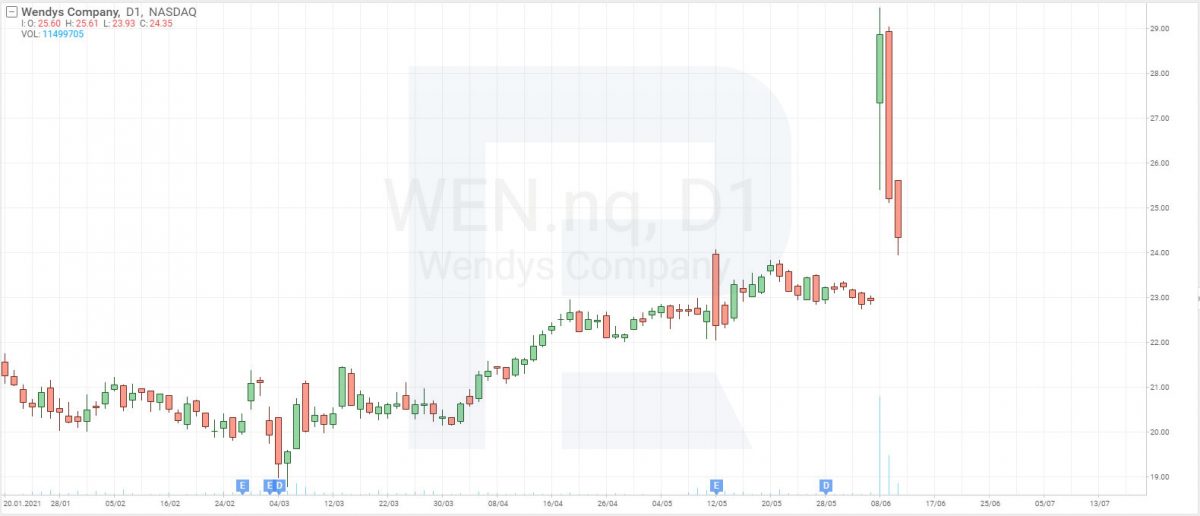 Cleveland-Cliffs Stock
The rise in the price of securities of the American metallurgical company Cleveland-Cliffs (NYSE: CLF) began on June 8. Then the quotes rose by 4.65%, reaching the level of $ 20.27. A day later, the positive trend continued: shares added another 14.55% in price and reached a record level since January 2014 – $ 23.22 per unit.
Note that the average daily volume of exchange trades in the company's shares is $ 22.45 million, but on June 9 this figure reached $ 89.03 million. , up to $ 22.96.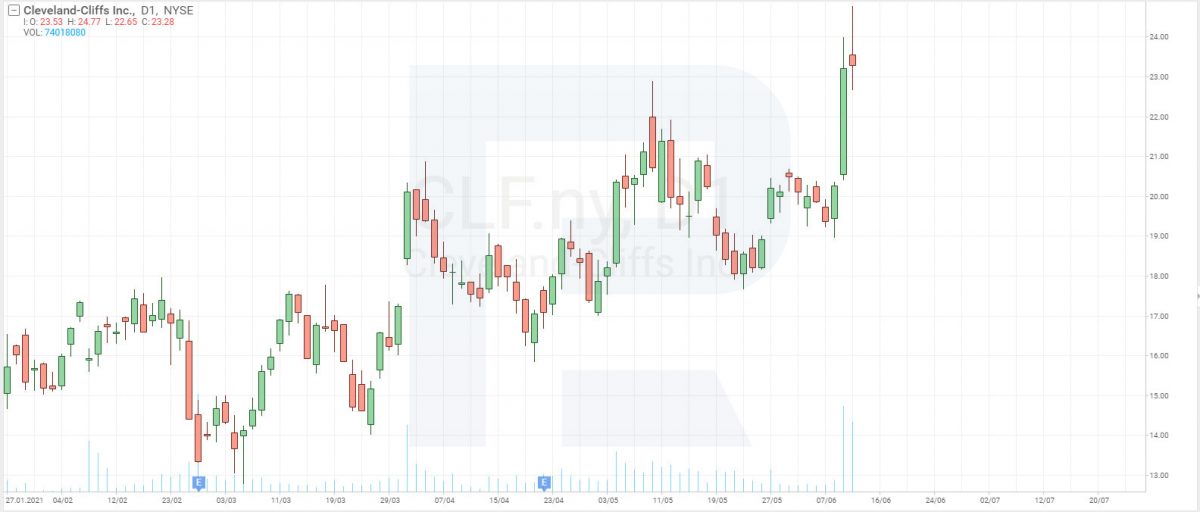 SEC reaction to retail investor activity
According to the Wall Street Journal, the head of the US Securities and Exchange Commission (SEC) Gary Gensler (Gary Gensler) is considering the possibility of changing the structure of the market. According to him, 47% of the total number of transactions is made through high-speed traders and private trading platforms.
Mr. Gensler is confident that in order to maintain maximum transparency of trade transactions, it is necessary to change the methods of calculating the best price for buying and selling in the country and the way stocks are quoted by stock exchanges and brokers.
Summing up the result
Private investors from the social network Reddit have found new companies to massively buy up securities in order to earn money and punish the shortists. This time the choice fell on Cleveland-Cliffs, Clover Health and Wendy's. In the first half of this week, the quotes of the listed companies showed significant growth, which, however, almost immediately gave way to the downward movement of the chart.
What else to read about investors from Reddit on the R Blog?
---