February welcomes investors nervously – the topic of sanctions, as well as the general overheating of stock markets, is being discussed quite seriously. However, one should not forget that the approval of a new aid package by the world's leading central banks is not far off, and this, in turn, will push our market as well.
Sberbank shares
Among our companies, attention should be paid only to blue chips, for example, Sberbank ordinary:
Sberbank shares are in a long-term growing trend. The bank annually reports on the growth of profits, including due to non-banking business. The long-term goal for investors is 320 rubles per share. Risks are sanctioned.
Gazprom shares
You should also consider the oil and gas sector – Gazprom, Lukoil, Rosneft.
Gazprom shares have been flat for 5 years, and since 2008 they have not been able to renew their ruble (!) Historical maximum. However, even despite all the efforts of management, Gazprom's underestimation is already visible from space, and even the risk of direct sanctions will not prevent it from growing, including through the launch of the Nord Stream.
Gazprom will only increase dividends due to the need to replenish the treasury. most of the shares of this giant belong to the Federal Property Management Agency. The long-term goal for investors is 300 rubles per share, the risks of sanctions are certainly present.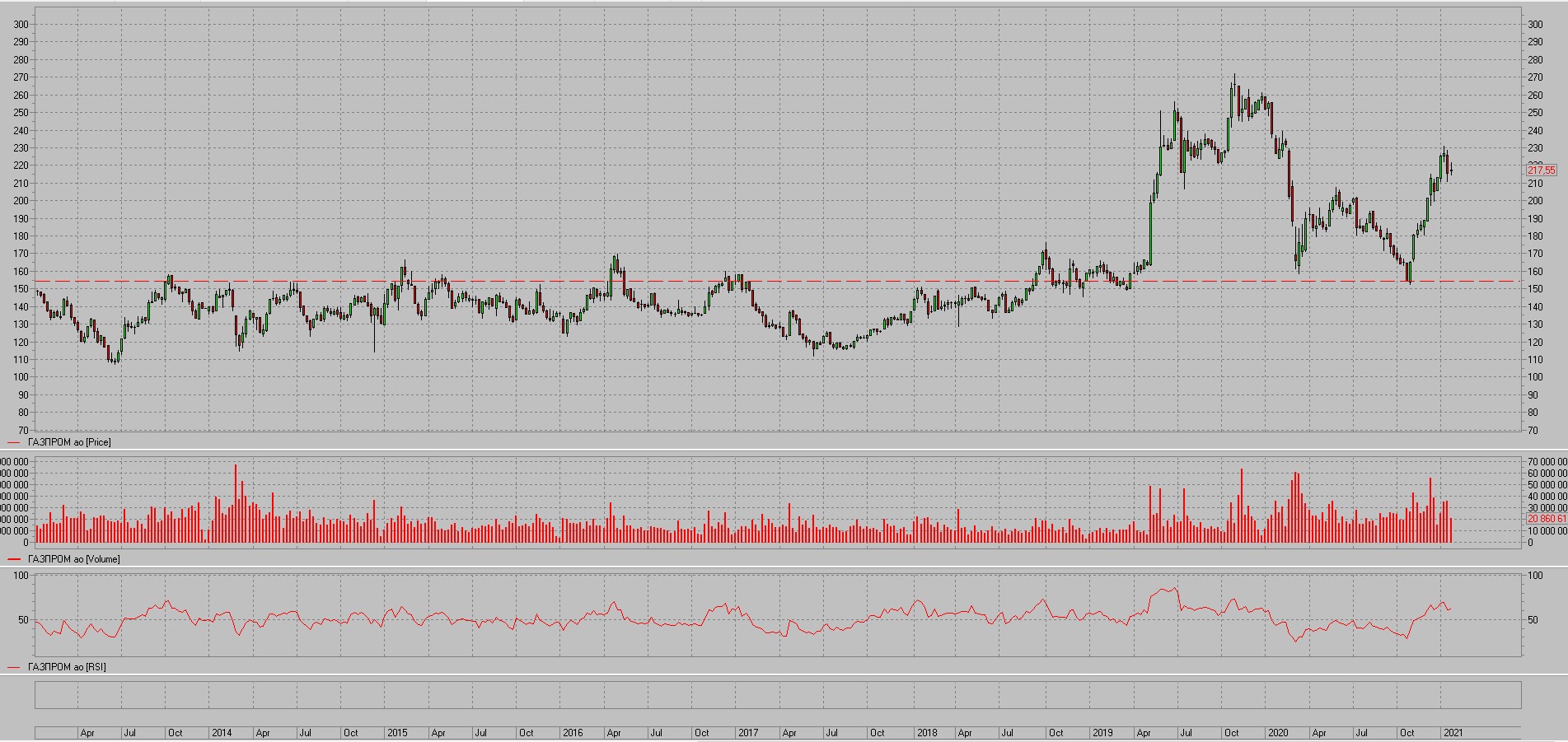 Lukoil shares
Lukoil, in contrast to previous issuers, is a private history with good corporate governance, motivated management, and annual redemption of shares from the market. On top of that, Lukoil has the least risk of sanctions. Due to the economic recovery and the growth in the cost of hydrocarbons, the shares have every chance to renew their historical highs.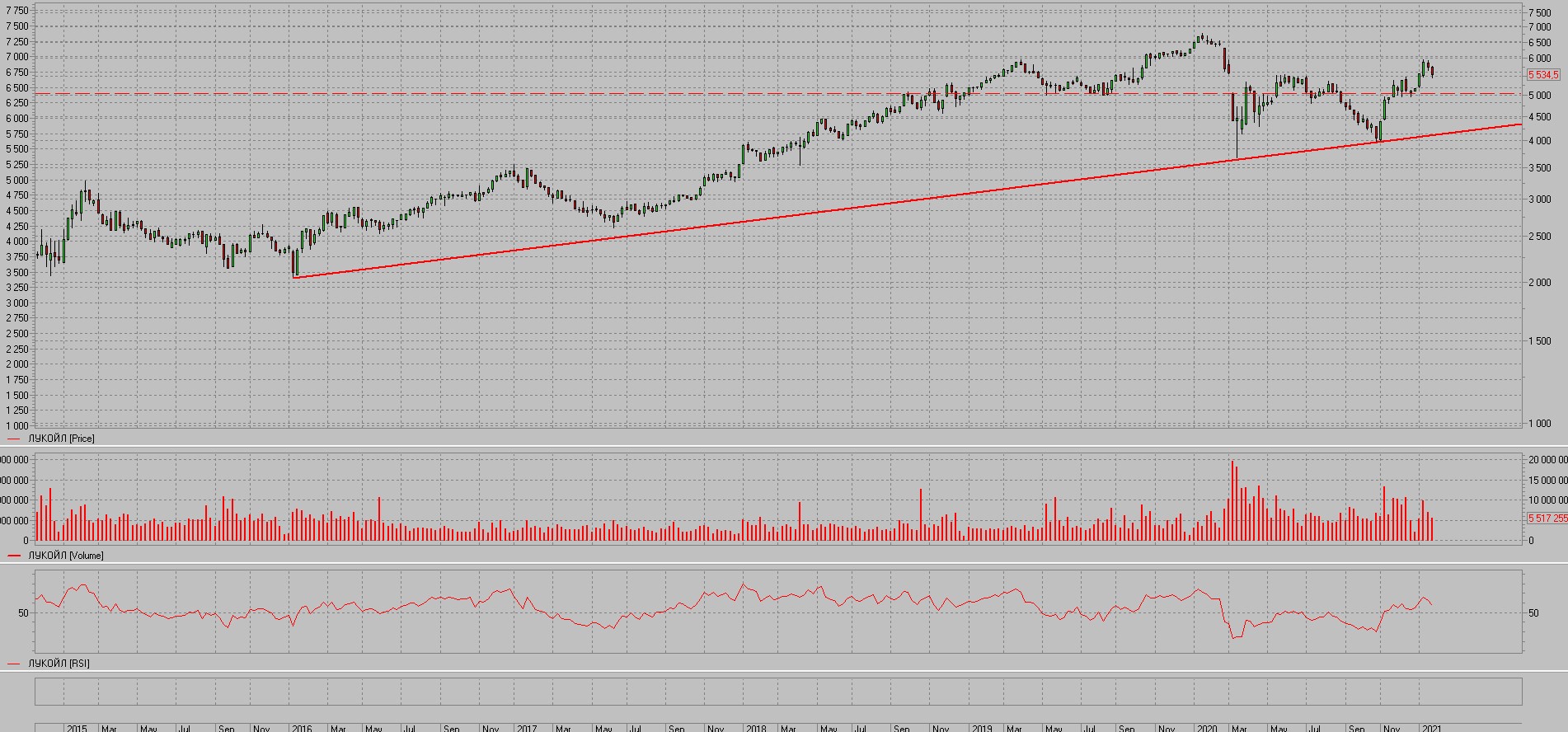 Rosneft shares
Rosneft, like almost all previous securities, is subject to sanctions risks. On the other hand, like other state. the corporation has a direct recommendation from the main shareholder to pay dividends at the level of 50% of profit under IFRS (International Financial Reporting Standards). In addition, Rosneft shares lag far behind their competitors, therefore, its growth potential, again for long-term investors, is much higher, we can see an upside of 70 percent or more. The reason is the same as that of Lukoil.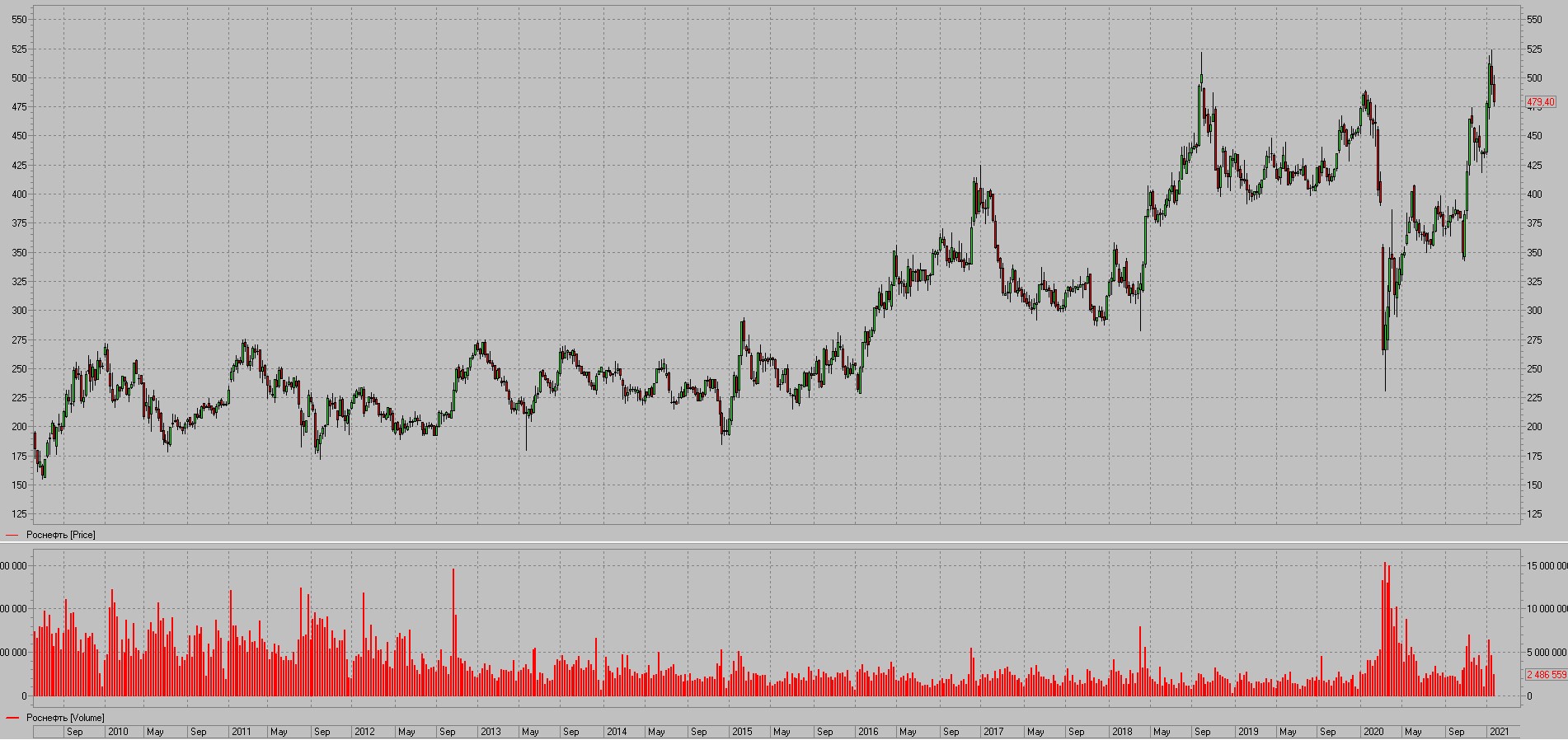 All selected shares have stable dividends, which are certainly higher than the bank deposit.
Read other forecasts in the 127th issue of the magazine