As of yesterday's results, the RTS index "lost weight" by 1.4%. Of interest were the statistics on inflation in the United States, the speech of the head of the FRS J. Powell in the Congress and the events on the oil market. In recent weeks, the RTS index has been moving within the "weakly descending" corridor with the lower border around 1612.
Fed Chairman J. Powell reiterated in Congress that in the coming months inflation will be high and then decline, that now it is necessary to continue stimulating the economy. I must say that not all reputable experts share this opinion. Former US Treasury Secretary Stephen Turner Mnuchin does not believe that inflation will be temporary and the Fed should immediately cut back on asset purchases. Also, Black Rock CEO Larry Fink does not consider temporary inflation. The growing debts, the growing emission of central banks have put the world economy in front of the global inflationary crisis. Those investors who are now buying stocks on a "broad front" may, after some time, reconsider their views and start buying gold mining stocks and stocks of companies with reliable growing businesses. We do not have very many of the latter in Russia, by the way, the shares of Norilsk Nickel can be bought in the long term, as well as the shares of Sberbank.
Yesterday's US inflation data is shocking. The CPI for June showed the fastest annual growth since 2008. For example, over six months in the United States, food prices increased by 9.2%, and for other goods by 5.1%. Used car prices have increased by almost 45% over the past year. The US stock market showed neutral dynamics. The signal to sell shares is likely to come from the bond market, and the latter is still calm.
Saudi Arabia and the UAE have reached a compromise on the supply of oil to world markets, which opens the door to increased oil production. OPEC + is likely to raise production quotas for the UAE. Since the increase in oil production is taking place against the backdrop of a tense situation with the coronavirus crisis, oil quotes have slightly decreased. WHO has announced the initial stage of the third wave of the COVID-19 coronary crisis in the world. A catastrophic decline in oil quotations did not happen, because the return of Iranian oil in full to world markets is being delayed. It became known that negotiations on the resumption of the 2015 Iranian nuclear deal will not resume until mid-August.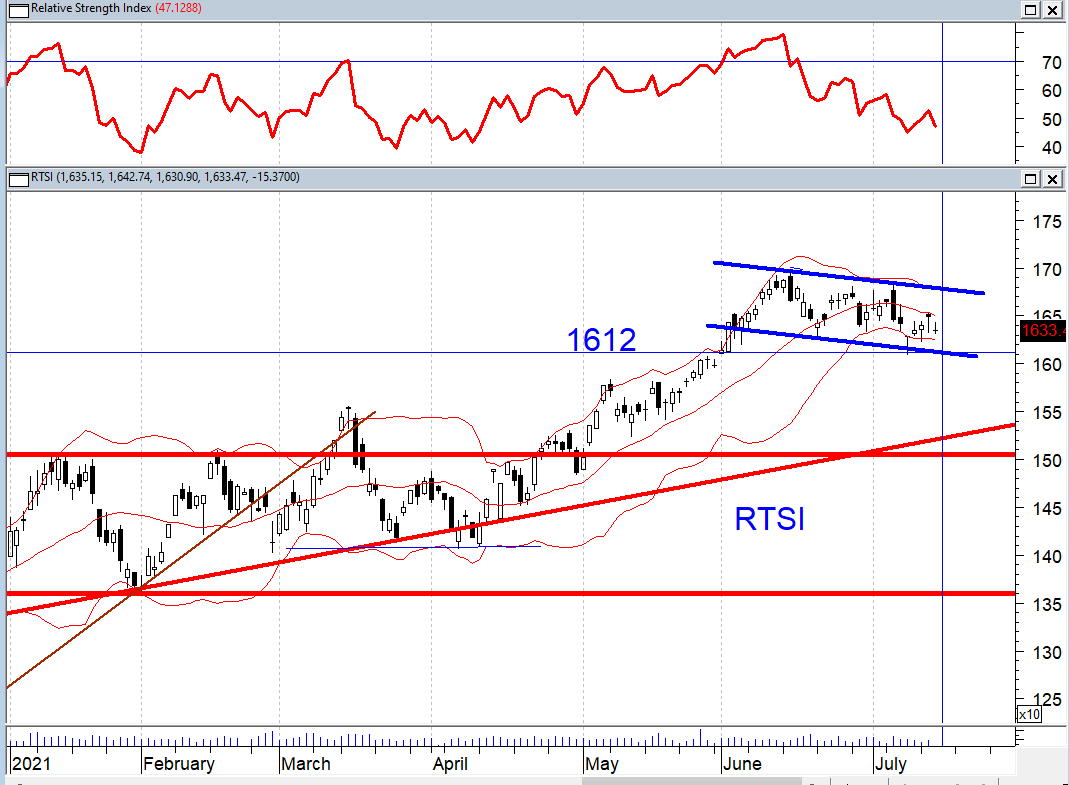 Today I expect a neutral opening. Summer dynamics with minimal changes in stock prices will continue. By the way, the same dynamics with the absence of a trend is observed in other emerging markets.