Many investors prefer to invest money not in individual stocks, but in various ETF funds. It happens that such funds are traded in several currencies at once, for example, in dollars and rubles. What currency is the most profitable to buy ETFs in?
Fund base currency
For example, take the exchange-traded fund FXCN, which includes the largest Chinese companies.
Most brokers offer to buy shares of the FXCN fund for rubles and dollars. To determine which currency is more profitable to buy, you need to find out which currency is for the fund basic… To do this, you need to find a fund management company. It is not difficult to do this.
The management company of the FXCN fund is FinEx and the base currency of the fund is the dollar.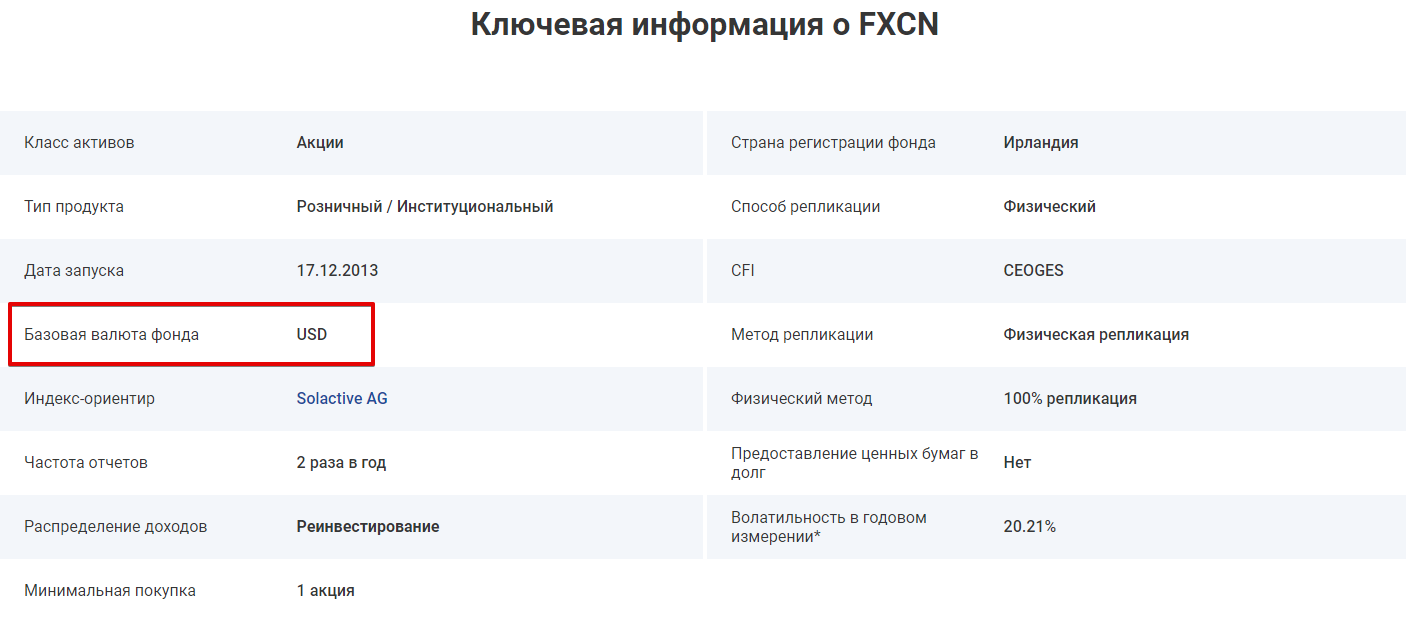 In rubles, one share of FXCN is worth 4409. In dollars, it is traded at $ 59.7, which fully corresponds to the current exchange rate of the dollar against the ruble. Accordingly, at the time of purchase, the share price in rubles and the price in dollars does not differ. However, if the dollar rate grows, and the ruble rate, accordingly, decreases, then the share price in rubles will increase. That is, FXCN shares will protect investments from ruble devaluation.
Hence we conclude that the base currency of the fund plays a very important role when buying shares…
Rubles or dollars?
We have already found out that at the time of purchase, the price in rubles and dollars is the same, the base currency of the fund will be more important. So, does it make a difference which currency to buy ETFs for? It turns out there is.
As strange as it may seem, it is more profitable to buy shares of such an ETF in rubles. The main reason is different commission…
Let's say we buy or sell ETF stocks that are traded in dollars. In this case, you will have to pay:
for converting rubles into dollars;
for the purchase of shares;
for the sale of shares;
for converting dollars into rubles.
That is, by buying shares of the fund, which are quoted in rubles, but their base currency is the dollar, the investor saves on currency exchange and protects his investments. And everyone gets paid in rubles, the brokerage account is also replenished in rubles, so there is no point in unnecessary currency exchange operations.
A little about taxes
By selling ETF shares, the investor will have to pay 13% personal income tax. Regardless of the currency in which a share was bought or sold, the tax is calculated in rubles. This tax can be avoided only when buying securities on IMS type B.
This is how you can save and protect your investments by investing in the Chinese economy through the purchase of dollar assets for rubles.
Read also