Trading results
On the previous trading day, Sberbank shares fell 0.13%, closing at RUB271.65. The paper looked worse than the market, which added 0.44%. Trading volume for the share on the main market amounted to RUB 8.6 billion. with an average monthly of 16.9 billion rubles. The 5-day average daily range is 460 pips.
Short-term picture
Sberbank shares, after the reversal of the 1.5-month uptrend in December, went into a phase of horizontal correction. Bounce in the region of 260 rubles. marked the lower border of the corridor, the level of historical peaks 287.7 rubles. marked the upper border. Within this corridor, the instrument has tangible potential for strengthening in the coming weeks.
Nevertheless, in recent days, the securities of the state bank look worse than the market and demonstrate a rather restrained dynamics. A positive signal could be overcoming the level of 276.5 rubles. while maintaining the rising lows on the hourly chart. Today the tool can test the support of 270 rubles. In the baseline scenario, a rebound is expected as the external background encourages buying.
In the mid-term horizon, Sberbank shares may remain in the corridor of 260-288 rubles. A breakdown of the upper border of the corridor and fixation at new levels may open up the potential for a new wave of growth in a long-term uptrend.
Nearest support levels: 270/260/250
Nearest resistance levels: 276.5 / 285 / 287.7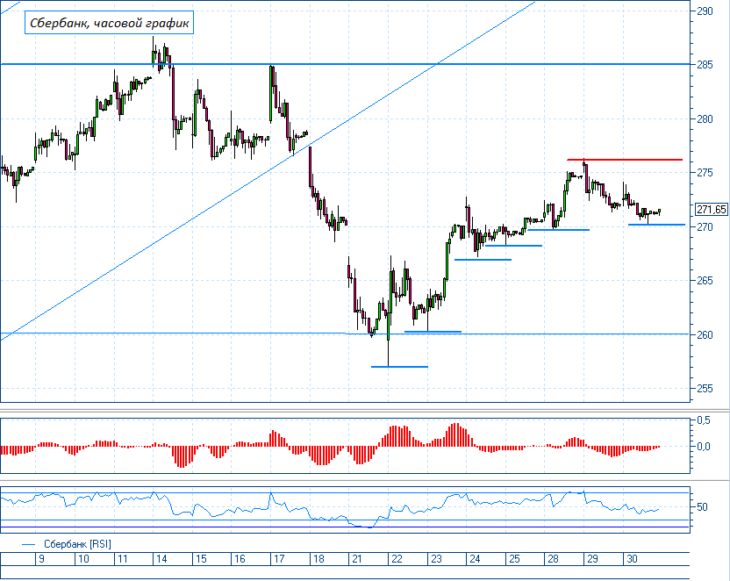 External background
The external background is positive in the morning. American indices rose after the close of the main session at the Moscow Exchange. Asian indices are mostly in positive territory. S&P 500 futures are up 0.03%. Brent crude is up 1.5% today. All this suggests that if the background persists, the opening will take place near or above the closing level of the previous trading day.
Long-term picture
Sberbank's share price broke through a five-year uptrend at the beginning of the year, but after consolidating in the mid-term, holding above the lows of 2018, it got out of it.
A mid-term uptrend has been forming from the March lows for six months. With the release of dividends, it was broken, but the price was able to close the dividend gap in just over a month and subsequently broke the 2020 downtrend and resistance stretching from the 2018 highs.This movement led to the renewal of record levels.
Historically, the trend remains upward. The Bank occupies a leading position in the Russian economy, developing many digital services not directly related to banking. The consensus forecast is at 330.6 rubles. per share.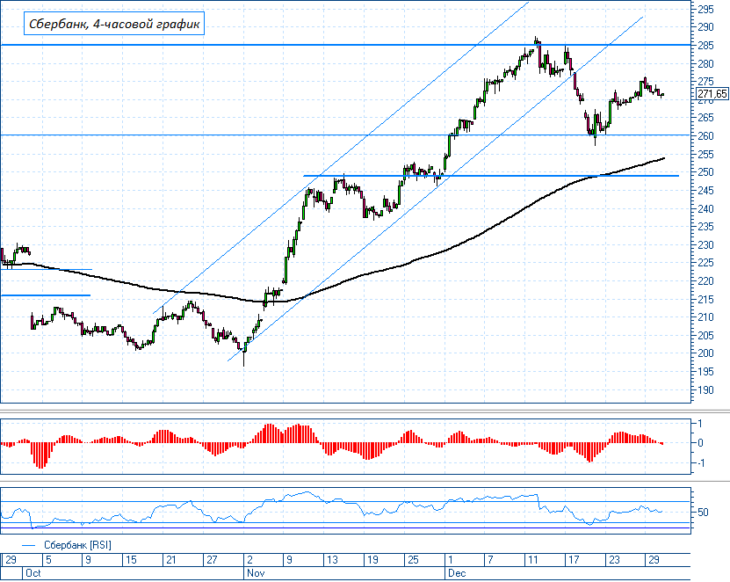 More forecasts and news on Fortrader's channel Telegram
Market forecasts, analytics and stock news