Trading results
In the previous trading session, Sberbank shares fell 0.05%, closing at 303.94 rubles. The paper looked worse than the market. Trading volume amounted to 8.6 billion rubles.
Short-term picture
Sberbank shares yesterday showed a symbolic decline in quotations. Trading volumes dropped sharply on Friday, and there was no recovery yesterday.
At the same time, the Moscow Exchange index rose, the paper held on weaker. At the same time, we note that the initial drawdown was bought out and the risks of movement to the horizontal support at 296 did not materialize.
The external background has generally improved, and this supports one of the flagships of the Russian market. Oil prices are again approaching $ 70, and in the States the correction has not been developed.
Technically at the top, the closest important reference remains at 309.5, post-dividend highs. If the external background does not deteriorate, a successful assault is possible in order to continue the game to close the gap.
There are no clear buy signals on the four-hour daily charts, except for the buyout of the drawdown as such, and the reversal daily candle, respectively. MACD curves only crossed on a daily scale, signaling a possible decline. The RSI also has wiggle room at the bottom here.
Resistance levels: 305.2 / 309.5 / 314.3 / 320
Support levels: 301/299/296/290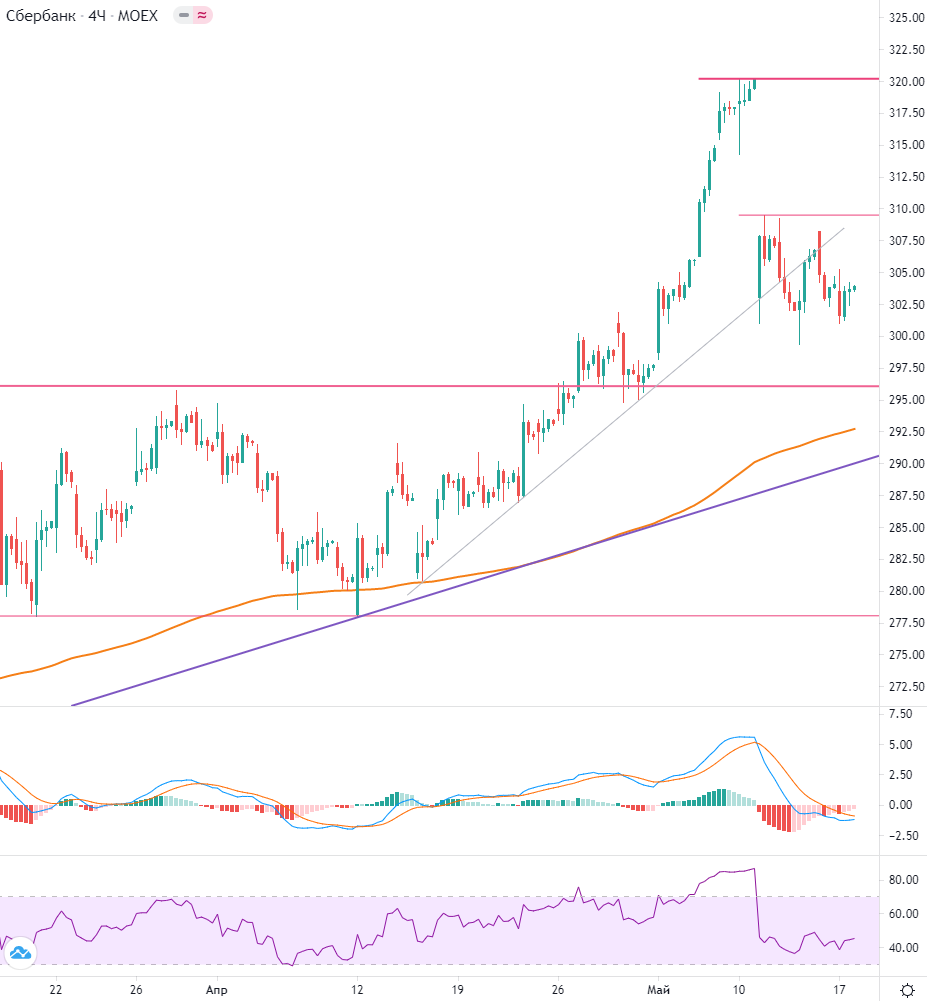 External background
The external background is forming moderately positive this morning. Asian indices are showing a positive direction. Futures on the S&P 500 in the morning rose in price by 0.3%. Brent crude is growing 0.2%. Futures on Sberbank shares is growing by 0.15% relative to the close of the evening session. The opening is expected to be higher than the closing level of the previous session.
Long-term picture
Sberbank's share price has historically been in an upward trend. In 2020, it was able to break up from broad consolidation and renew record levels. The mid-term trend is also growing now.
The bank occupies a leading position in the Russian economy, developing many digital services that are not directly related to banking. The consensus forecast is at 359.92 rubles. per share.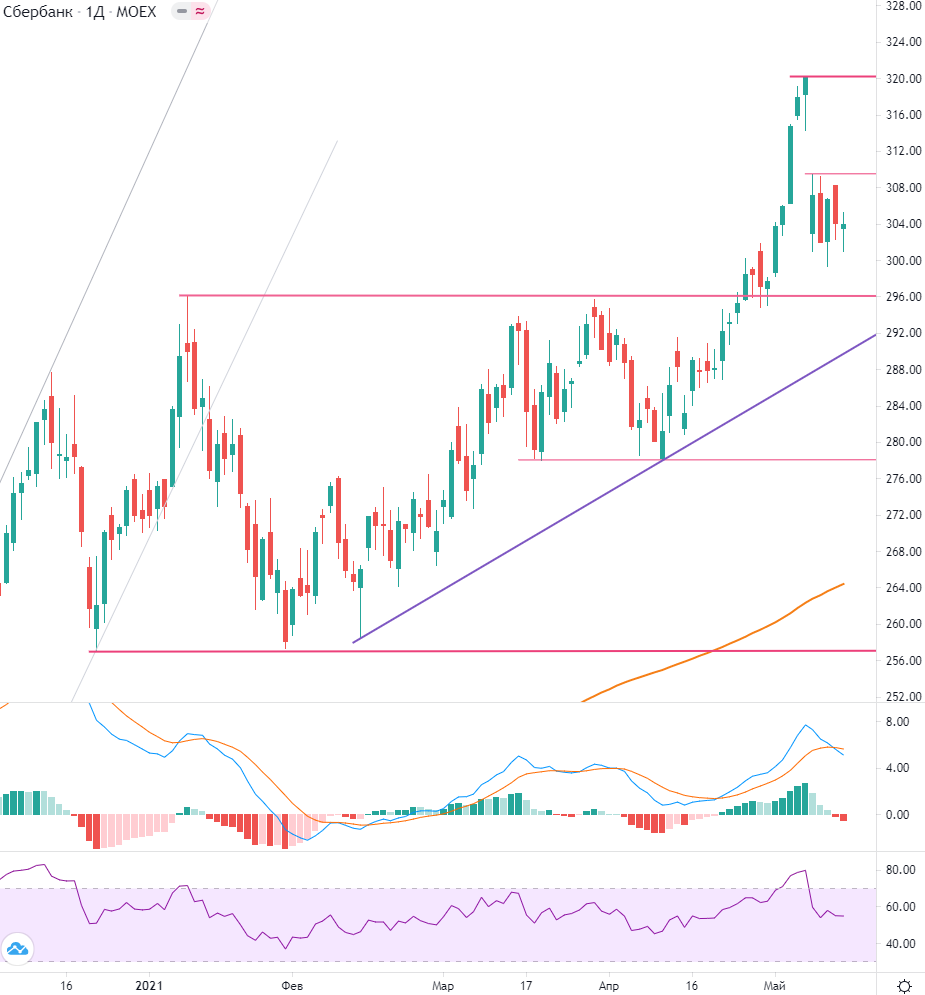 More forecasts and news on the Fortrader channel in Telegram
Market forecasts, analytics and stock news