Trading results
On the previous trading day, Sberbank shares rose 1.01% to close at RUB292.18. The paper looked at the market level, adding 1.08%. The volume of trades in the share on the main market amounted to 21.5 billion rubles. with an average monthly of 14 billion rubles. The 5-day average daily range is 430 minimum steps.
Short-term picture
Sberbank shares jumped on Thursday on the geopolitical positive and broke through the local resistance of 291.5 rubles. If the sentiment remains favorable, quotes may continue to rise and attempt to update the highs around RUB 296.
In general, the technical picture is bullish. In the middle of the month, the quotes bounced off the lower boundary of the 6-month ascending channel, forming growing lows, and broke through local resistance. The technical potential for growth towards the upper border of the ascending channel is quite large, which may contribute to the optimism of buyers.
The mid-term outlook on Sberbank shares is positive. The continued upward trend and a strong fundamental case give reason to expect a new wave of growth as the mark of 296 rubles is overcome.
Nearest support levels: 291.5 / 286.5 / 281
Nearest resistance levels: 295/296/300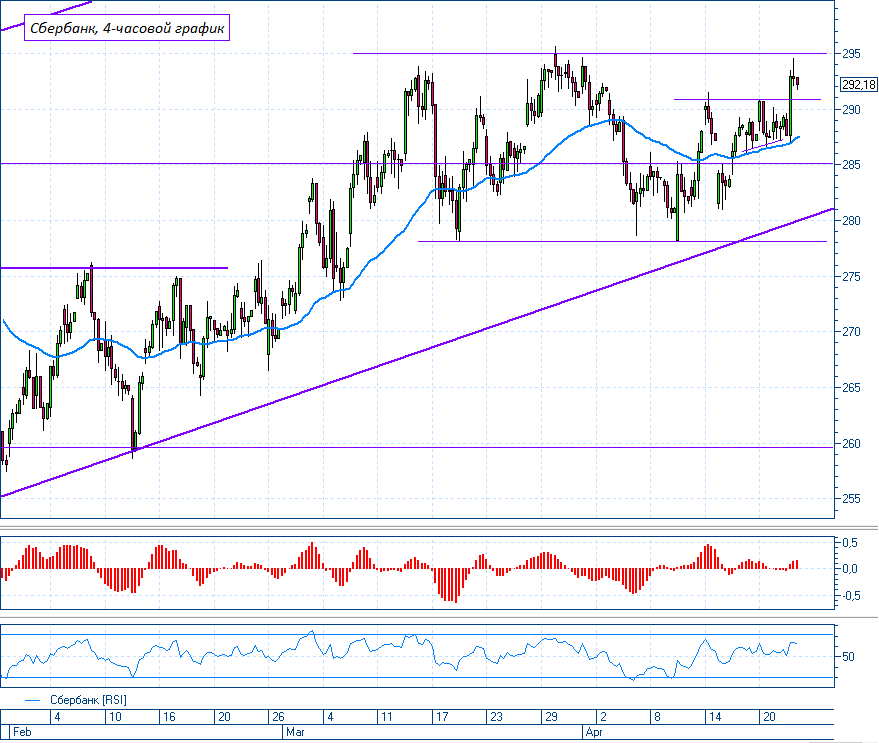 External background
In the morning, the external background is developing moderately positive. American indices fell after the close of the main session at the Moscow Exchange. Asian indices are mostly in positive territory. S&P 500 futures are up 0.2%. Brent oil is up 0% today. Futures on Sberbank shares this morning added 0.39%. All this suggests that if the background persists, the opening will take place near or above the closing level of the previous trading day.
Long-term picture
Sberbank's share price has historically been in an upward trend. In 2020, it was able to break up from broad consolidation and renew record levels. The mid-term trend is also growing now, but this trend is increasingly shifting to a wide sideways trend.
The bank occupies a leading position in the Russian economy, developing many digital services that are not directly related to banking. The consensus forecast is at 352.2 rubles. per share.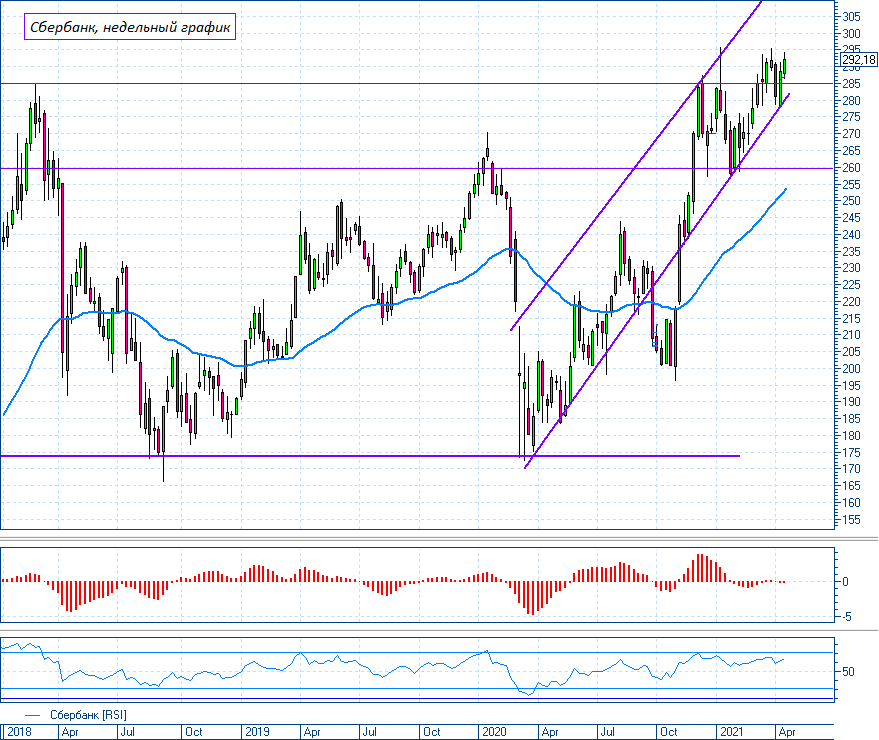 More forecasts and news on the Fortrader channel in Telegram
Market forecasts, analytics and stock news