In the last article, we examined the theory of working with bonds, and I promised to tell you why investing in reliable, highly liquid bonds with a short maturity are more interesting than a bank deposit, even if the yield on them is about the same…
How much money do you have?
The first advantage is entry threshold… Reliable popular bonds can be bought from 1000 rubles. There is only one limitation here – the minimum amount for opening an account with a broker. On average, in Russia, you can open a brokerage account for an amount of 30,000 rubles or more. Try to open a deposit of 1,000 rubles or even 30,000 rubles in a decent bank from the TOP5!
Banks are reluctant to open classic deposits with amounts less than one and a half million rubles. The modern policy of banks is such that if you are not a "fat" client, you will be offered structured products, endowment life insurance and other dubious investment products instead of, and sometimes "under the guise" of a deposit.
Not all clients successfully pass this quest called "Open a classic deposit in a bank", more and more people give in to sales managers and open not deposits, but some surrogates, expensive to service with high risks and low profitability. Often these products are a banal purchase of bonds, but you will be charged a commission not only for these purchases, but also for managing them.
We will not give interest!
The second reason is full interest even with early withdrawal of money… Standard banking practice is not to pay interest on a deposit or pay it at a demand rate if a person withdraws the deposit earlier than the term stipulated in the contract.
If you bought bonds of the same bank where you were going to carry money for deposit, or bonds of a federal loan or the largest companies with a short maturity of debt, you will receive the full interest that you agreed on when you lent money through bonds, even if you decide to sell them the next day. The new buyer will pay us this debt with interest for the days you own the bonds.
Of course, there is a risk that during the period that you hold bonds, they will fall in price, but in this case we are talking about bonds with parameters for which this is the least likely.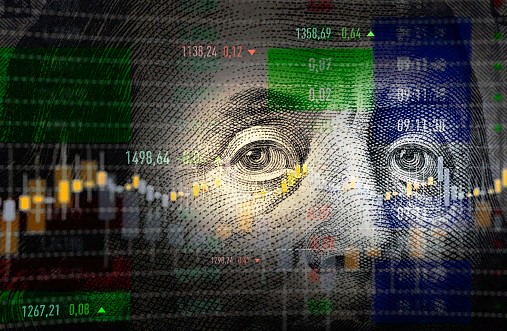 The third and most important argument is we are all afraid of growth dollar rate… Perhaps you had examples in life, or you yourself became their heroes, when a person, succumbing to panic, closed a bank deposit and hastily transferred rubles into dollars. Not only do people often lose interest this way, they also manage to buy dollars at the very highs. And then for years you have to wait for the dollars to return to purchase levels. It is doubly unpleasant, considering the lost profit.
If you do not open a deposit, but buy reliable bonds from a special margin list, you can, if necessary, purchase dollar-ruble futures against their collateral. Then, if the dollar grows against the ruble, you will receive both income from interest on bonds (coupons) and profit from changes in the exchange rate. If the dollar falls against the ruble, futures will cause you a loss, but part or even all of the minus will cover the income from bonds.
A little confused in terms?
Margin assets are those securities, on the security of which the broker gives funds on credit: stocks, bonds, ЕТF.
It is worth considering that in order to use this scheme, you must have an open account "Single cash position". It allows you to trade on different markets (sectors) of the Moscow Exchange. Not all brokers have this convenient account type, so check your options ahead of time.
Less taxes
Also, as an advantage of trading bonds before opening a deposit, one can note the possibility of obtaining tax benefits. Unfortunately, since 2021, the most important tax benefit has ceased to exist, which canceled personal income tax on a certain list of bonds. However, it remains possible not to pay personal income tax from the coupon if you use an individual investment account (IIA). And also the tax benefit from the discount on bonds with a three-year hold will remain. And, of course, do not forget that those who have personal income tax can return it through the IIS (up to 52,000 rubles per year).
Despite the fact that individual investment accounts have existed since 2015, questions about their use are still relevant.