Trading results
Shares Novatek in the last trading session of the week rose 1.74%. The closing price was RUB 1,558.6. The paper traded slightly better than the market. Trading volume amounted to over 3.3 billion rubles.
Short-term picture
Optimism in Novatek shares remains, the growth of quotations continued, which helped to overcome the two previous resistance levels. The technical picture looks moderately positive, however the RSI indicator on the daily chart has already entered the overbought zone.
The external background is mixed today, and futures for Novatek shares added only 0.07%. A more likely scenario looks like a local correction, after a significant increase. We can assume that the quotes may be in the range of 1560-1520 rubles. However, if the external background improves, there may be a short-term growth to 1,580 rubles. If the level is overcome, the road to 1,600 rubles will open. and higher.
A negative signal will be the return to RUB 1,500. If support is passed from top to bottom, then the risks of a descent to 1460-1440 rubles will increase. Such a scenario is not completely ruled out from the technical point of view, however, given the eagerness of buyers, short-term growth is still possible.
Resistances: 1580/1600/1620
Supports: 1500/1460/1440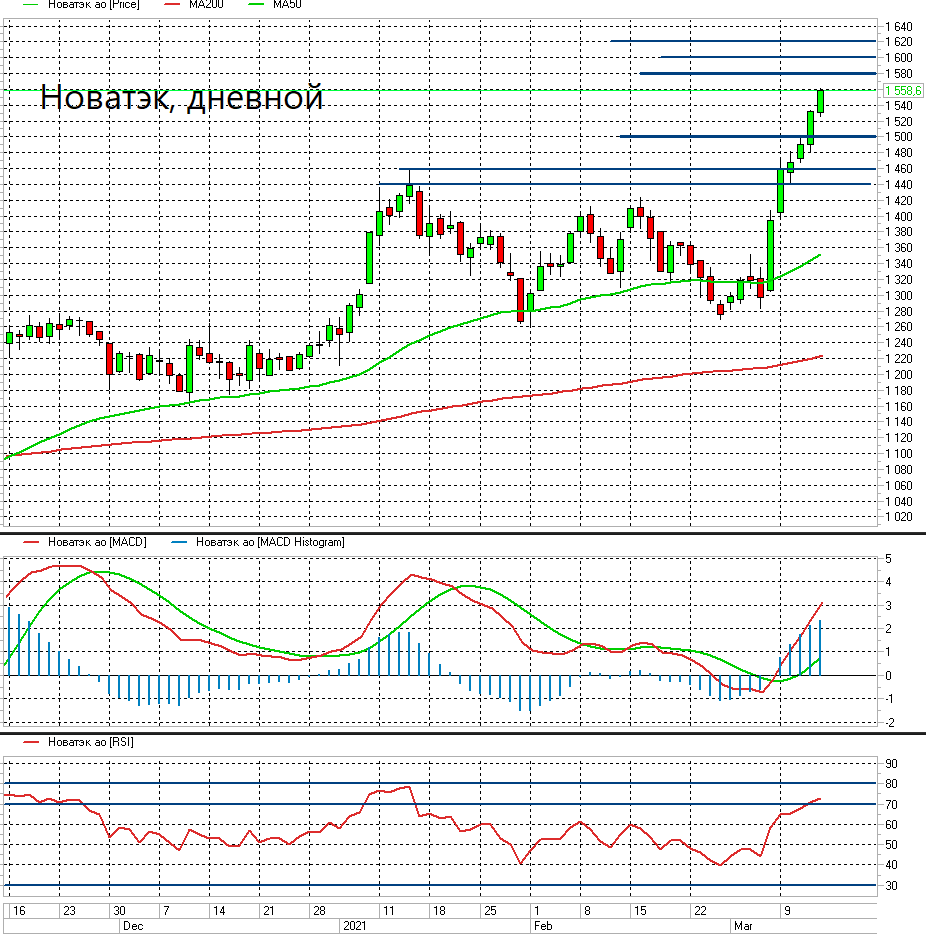 External background
The external background is mixed this morning. American indices rose after the close of our main session on Monday. Asian markets are trading mostly in positive territory today. Futures on the S&P 500 index is growing by 0.04%, Brent oil is in the red by 0.74% and is near the level of $ 68.4.
Taking into account the results of the previous evening trades, it can be assumed that if the current background persists, the opening on Novatek shares will take place close to Monday's closing level.
Long-term picture
The technical picture looks positive and will indicate that there is room for growth. The RSI indicator on the weekly chart does not report overbought, and the MACD curves crossed again to form an upward direction.
The current target of buyers is the level of 1800 rubles, but it is unlikely to reach it without a general correction in the stock market.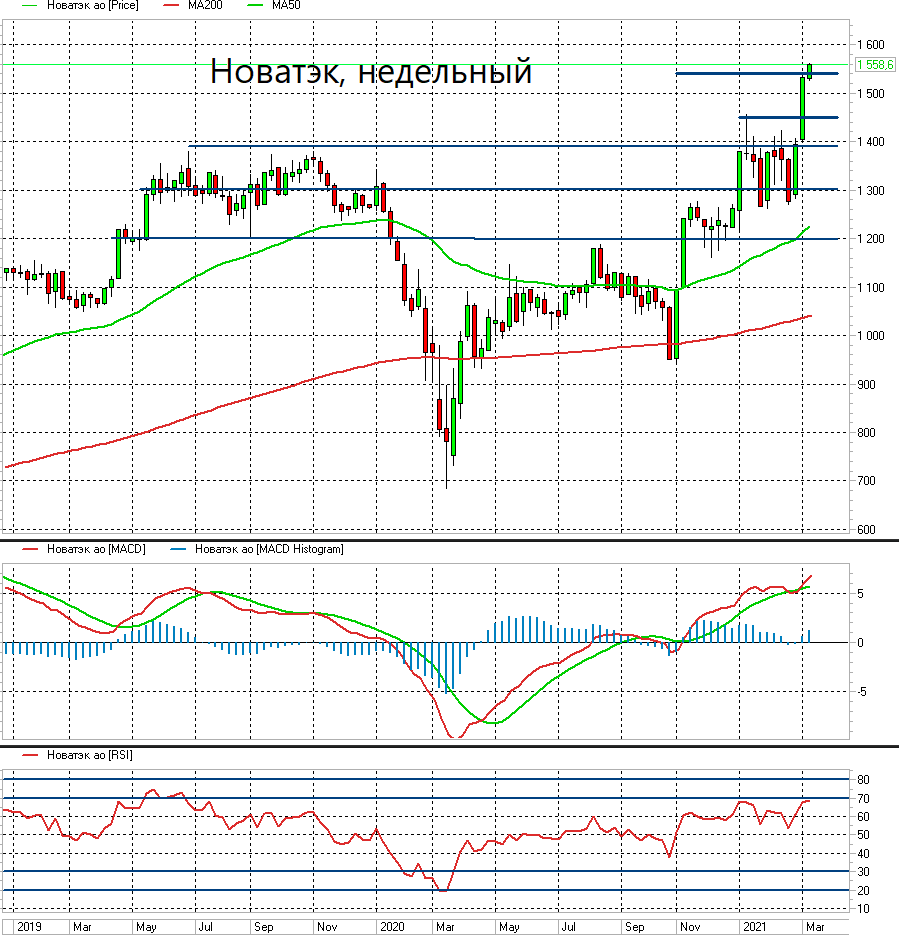 More forecasts and news on the Fortrader channel in Telegram
Market forecasts, analytics and stock news