Trading results
On the previous trading day, Lukoil shares fell 0.97%, closing at RUB 6,007. The paper looked in line with the market, down 0.68%. The volume of trades in the share on the main market amounted to 3.3 billion rubles. with an average of 5.4 billion rubles per month. The 5-day average daily range is 210 minimum steps.
Short-term picture
Lukoil shares on Monday fell and closed trading near the 6,000 mark. Against the background of rising oil prices in rubles, such dynamics looks unjustified. Today oil continues to rise, which may support buyers' activity and spur quotes to rebound. A fixation above 6100 rubles could be a good signal. after the breakdown of the inclined resistance, drawn through the local maximums of March-April. This would give hope for the formation of a new wave of growth.
The medium-term outlook is moderately positive. The recovery in oil prices reflects improved forecasts for the market, which may be a reason for a revaluation of securities of oil and gas companies. With a favorable market background, the instrument may again attempt to gain a foothold in the area of ​​6500 rubles. this spring.
Nearest support levels: 6000/5950/5860
Nearest resistance levels: 6100/6200/6300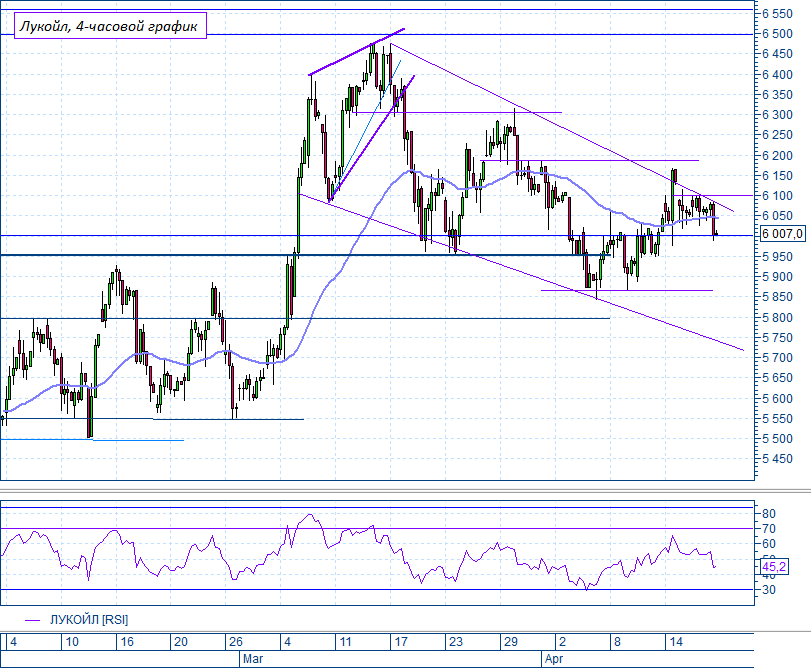 External background
The external background has been developing moderately positive in the morning. American indices remained at the same levels after the close of the main session at the Moscow Exchange. Asian indices are mostly in positive territory. S&P 500 futures are up 0.2%. Brent crude is up 1% today. Futures on Lukoil shares during the morning session added 0.47%. All this suggests that if the background persists, the opening will take place near or above the closing level of the previous trading day.
Long-term picture
After leaving the protracted consolidation in the region of 5500-6000 rubles. Lukoil quotes are ready to continue recovery. The upside potential is located in the area of ​​the levels of the beginning of 2020, when the quotes indicated a historical maximum at around 6810 rubles. The record can be rewritten. The psychological level that investors can focus on as a target for fixing profits may be 7,000 rubles.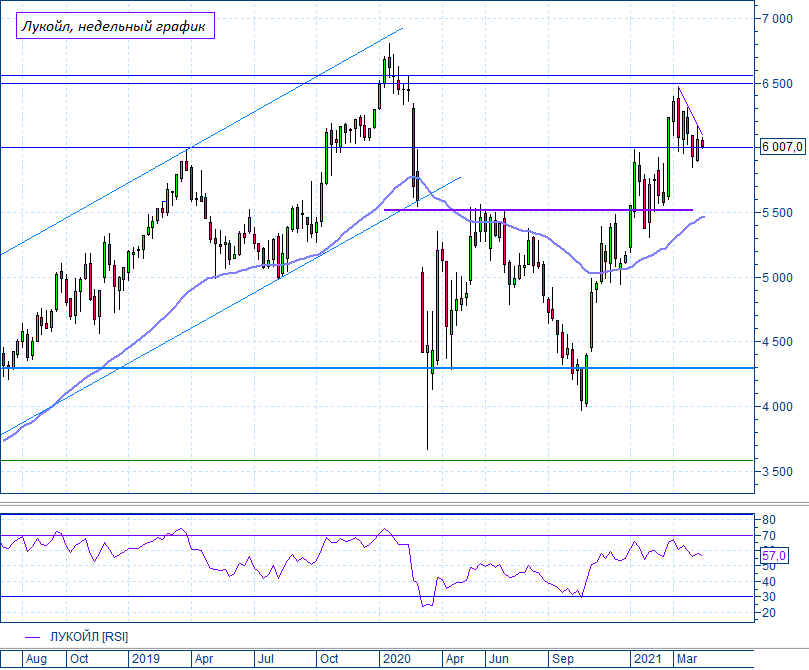 More forecasts and news on the Fortrader channel in Telegram
Market forecasts, analytics and stock news