Trading results
On the previous trading day, Lukoil shares declined 2.33%, closing at 5,174 rubles. The paper looked worse than the market, which added 0.67%. Trading volume for the share on the main market amounted to RUB 11.9 billion. with an average monthly of 9.7 billion rubles. The 5-day average daily range is 350 minimum steps.
Short-term picture
On Wednesday, Lukoil shares corrected and lost more than 2%. The drawdown below the 500-period average on the 4-hour chart was promptly bought back and the instrument ended the session right next to the technical support.
Today the shares will open with a dividend gap, the size of which may be about 40 rubles. Against the backdrop of strong oil, the gap may be closed already at today's session. If quotes manage to return above the 50-period moving average, this will be a good signal for further growth on the horizon of the coming days. Otherwise, the instrument can expect sideways consolidation in the range of 5000-5200 rubles.
On the mid-term horizon, the outlook on the instrument is moderately positive. Improving market conditions are conducive to renewing 9-month highs. The instrument is separated from higher trading levels by a resistance zone of 5500–5550 rubles.
Nearest support levels: 5100/5000/4800
Nearest resistance levels: 5200/5400/5500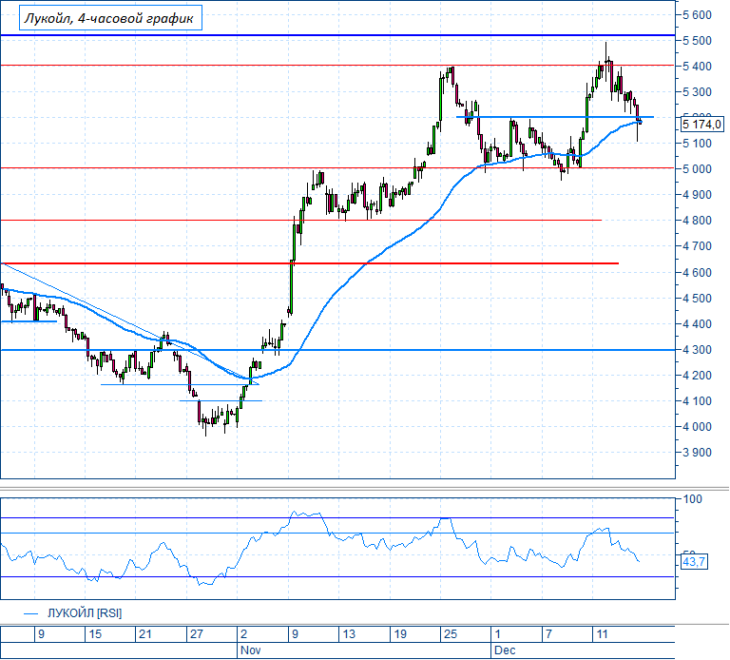 External background
The external background in the morning is developing moderately positive. American indices remained at the same levels after the close of the main session at the Moscow Exchange. Asian indices are mostly in positive territory. S&P 500 futures are up 0.18%. Brent crude is up 0.8% today. All this suggests that if the background persists, the opening will take place near or above the closing level of the previous trading day.
Long-term picture
At the beginning of the year, the three-year uptrend was reversed. On the horizon of 2020, with an improvement in market conditions, stocks may recover to the area of ​​5500 rubles. It is difficult to count on more significant growth, since the risks inherent in the global oil market remain high. At the same time, in 2021 we may well see a return above RUB 6,000. for the paper.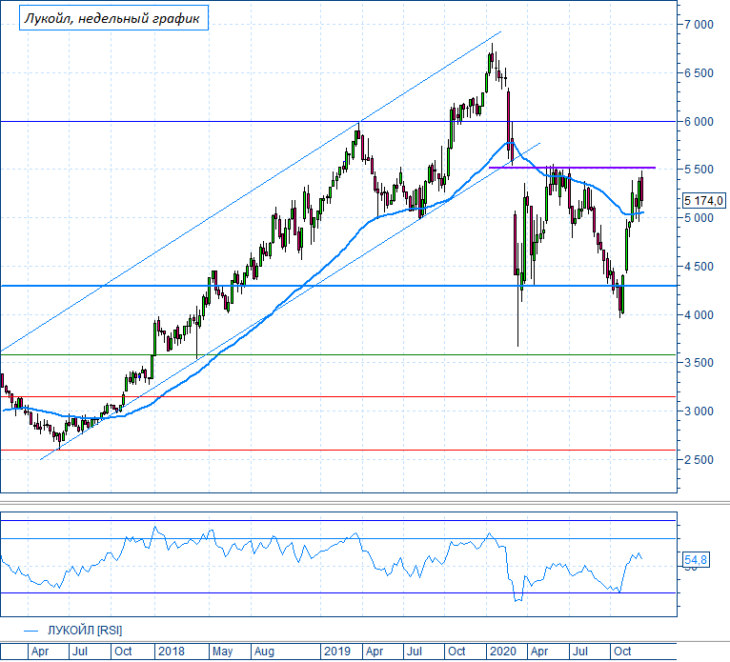 More forecasts and news on Fortrader's channel Telegram
Market forecasts, analytics and stock news