Gold confirmed its intentions for a downward correction. The price really began to decline, but the implementation let us down, since it could not reach the target levels. The immediate target was in the 1813 area, and the minimum quotation was in the 1820 area, after which the price reversed and is now in a state of growth. Such a scenario cannot be considered fully executed.
In addition, given the current growth, it is very likely that the correctional decline has ended there and one can quite expect another upward impulse to new local highs.
Forecast
To confirm the intentions of the price for growth, a confident consolidation in the current area can become. As part of the correction, if it develops, the limit signal level is 1848, from where it will be necessary to wait for a rebound with a subsequent rise above the previous local peak. The target of the movement in this case is the area between 1886 and 1897.
In turn, the decline and consolidation below the pivot area at 1830 cancels the current scenario.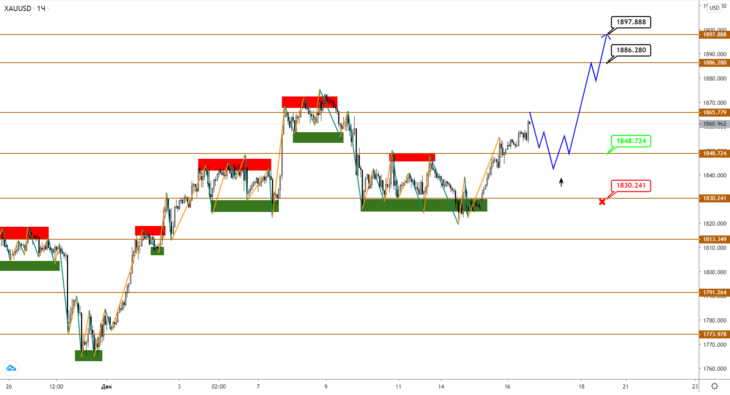 Market forecasts, analytics and stock news