Recently we considered how to invest $ 1,000. And if it was a small amount, then $ 10,000 already looks much more interesting for investment.
In order to correctly answer this question, it is important to understand a few details. First of all, the goals and the period of investment. If the investment period is short, then you can take a risk and consider aggressive investment methods. If you need to manage this money, which we are ready to invest, in a couple of weeks or months, then investing in stocks, where you have to wait for profits for years, will not be the best option. Therefore, investment horizons are an important parameter.
The next factor is the attitude to risk. It can be assessed, for example, by answering the question how much your life will change if you lose these funds. If you have appetites for risk, then you can try the foreign exchange market and trade with leverage according to the chosen strategy.
Emotions also have a strong influence on investments: most novice investors can exit positions when the market falls and a slight minus appears. And this is sometimes a good time to shop. If the drawdown is weighing on emotions, then it is better to consider conservative investment options.
Where is it better to invest $ 10,000?
In the modern world, there are many investment options; many of them do not even have to leave your home. However, it is important to remember that many of the proposed investment options are speculative in nature, and more aggressive methods carry increased risks. Moreover, unfortunately, past results should not be considered as a forecast of future profits, because markets are changing and the situation in the world is changing too. Let's take a look at the popular investment options.
Stock market
It is believed that if you have $ 10,000, you can comfortably trade on the stock market. However, everything does not stop at buying shares – the investor will need to monitor the news and behavior of the shares. Most investors try to buy when the market collapses, because in the future there is a recovery and prices rise, but the expectation of a rebound can be delayed.
For example, Warren Buffett discourages choosing individual stocks, but recommends investing in low-cost companies. If we look at the portfolio of this investor, we will find there shares of such companies as Apple, Bank of America, Coca-Cola, American Express, JP Morgan Chase, Moody's, Goldman Sachs.
The shares of these companies fell at the beginning of the year, but now they are growing again and, probably, in the near future they will again trade at their tops. This movement of the market confirms that perhaps the best time to buy would be a drop in the stock to buy at a low price. After all, such an investment is not considered for a short period of time.
For example, Bank of America shares traded near the $ 18 level in March 2020, and today they have already increased to the $ 30 level. Coca-Cola also fell below $ 37 per share in March this year, but is currently trading at $ 53. Goldman Sachs shares fell to the level of $ 131, but are already growing and are trading at $ 257. The only exceptions are Apple and Moody's, there has not been a noticeable fall, and the stock moves in a stable upward trend. Moreover, some stocks move in large sideways corridors and after such falls rise to the upper border, and some rise without serious corrections.
There is also an alternative view that investing in the S&P 500 will ultimately yield better results than any hedge fund manager on Wall Street. There are also studies that show that no matter how we select stocks from the index into the portfolio, the profitability from a banal purchase of the index itself is still higher.
Yes, the stock index can fall dramatically, but it also grows rapidly, even despite the crises. The S&P 500 fell to $ 2,200 this year, and many were convinced that this was just the beginning of a downward movement. However, the index recovered very quickly and renewed its maximum. It is currently trading at $ 3,690.
You can find more information on how to invest in stocks in the post below. 👇
Forex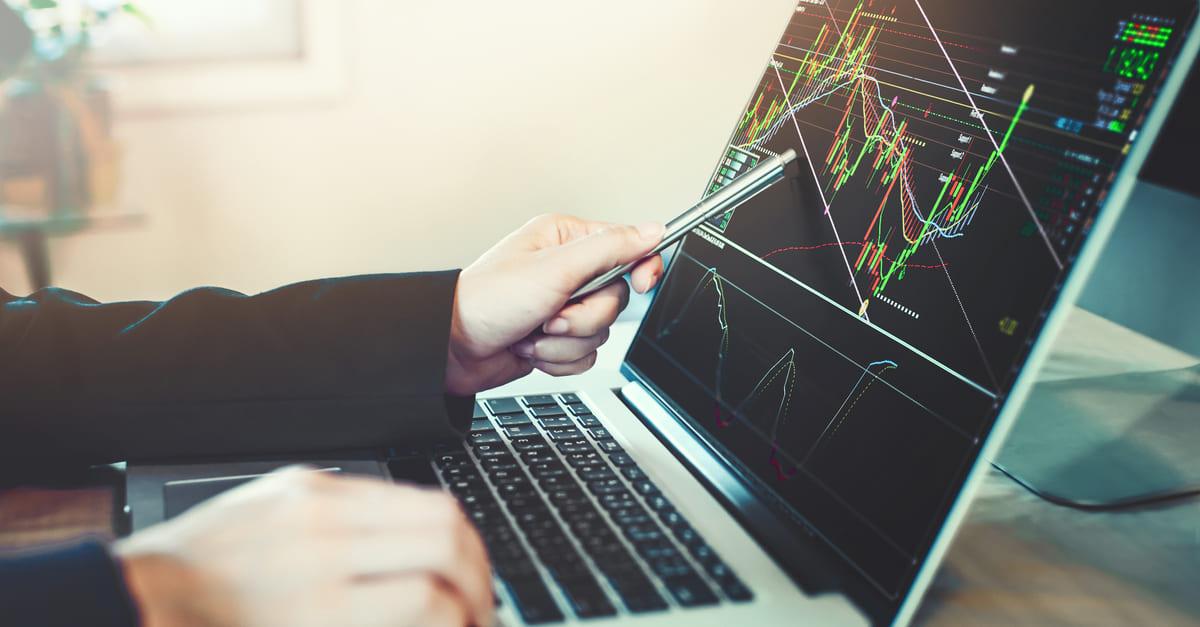 This market carries both the opportunity to get big profits and high risks for the novice investor. Most likely, such a market cannot be viewed as a place for a simple investment in the euro or the British pound. Here you will need to constantly trade and improve your strategy, on the other hand, the advantage can be the speed of exiting the market and constantly changing trends. However, for full-fledged work on Forex, experience and compliance with the rules of money management are required. Unfortunately, due to the high leverage, many beginners open rash positions and may lose money.
In our case, as an investment of $ 10,000, you can choose a simple trading strategy and trade with a minimum lot on a small number of instruments. Ultimately, here, too, any trend strategy in the long term will give greater profit than a constant assessment of the chart and the search for price patterns. It is enough to follow the rules of the strategy and control risks, and let the profits grow.
For more information on Forex trading, see this post. 👇
Cryptocurrencies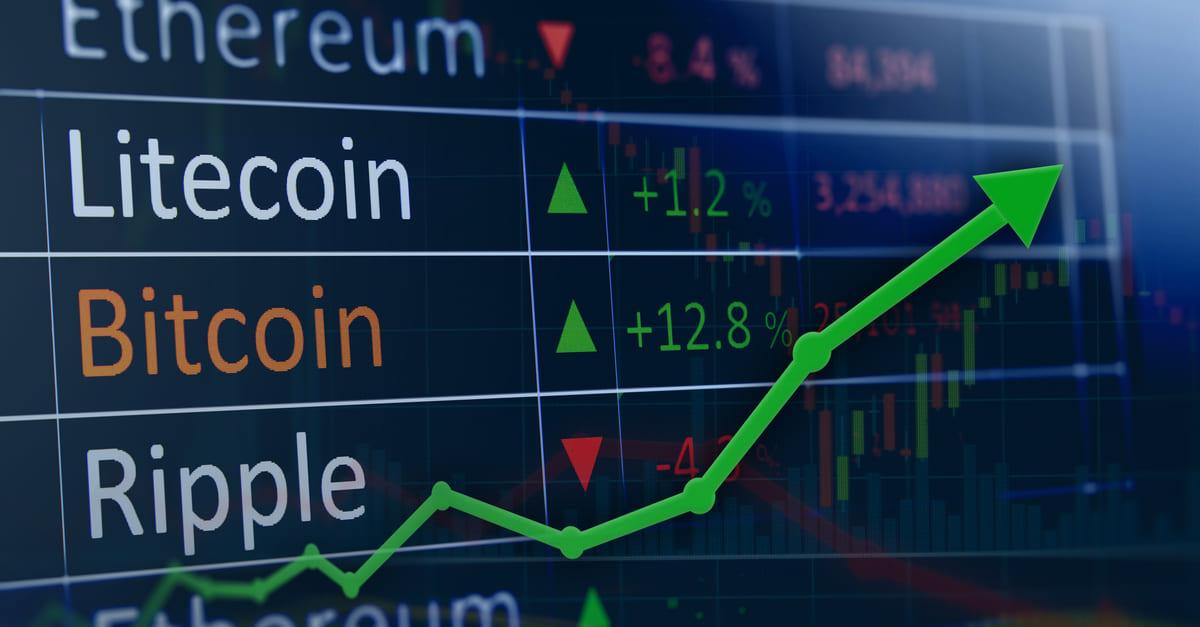 As practice shows, Bitcoin grows the fastest and best of all, but traders are advised to invest in the top 5 cryptocurrencies by capitalization. And at the top, as we see, all the same digital assets remain: Bitcoin, Ehtereum, XRP and Litecoin.
Here, as in the stock market, it is better to buy after a strong fall. Such falls were in March 2020, after which digital assets grow with minor corrections. If Bitcoin has already updated its all-time high, then Ehtereum, XRP and Litecoin are still far from it.
Moreover, the XRP cryptocurrency fell to lows amid the SEC's decision to sue Ripple for the illegal sale of securities, which are XRP tokens. Therefore, there are risks of continuing to reduce this coin until the final decision from the American commission.
If we consider investments in cryptocurrencies, then Bitcoin is growing more aggressively; even Elon Musk became interested in buying this digital asset. And more recently, the head of MicroStrategy, Michael Sailor, asked Elon to convert part of Tesla's balance sheet into Bitcoin. Such a move could push other companies in the S&P 500 to make similar conversions, pushing the digital currency to even higher levels.
BTC has already broken all records, Ethereum is in the middle of its path to its top, and Litecoin has only passed 30%. Therefore, it is possible that in the near future Ethereum is protesting $ 1400, and Litecoin will reach $ 375.
Many consider cryptocurrencies as a super-aggressive area for investment, Warren Buffett is one of such people, but no matter how much traditional investors want it, the profitability of buying cryptocurrencies is breaking records.
We told how to make money on cryptocurrencies here. 👇
Conclusion
So, we looked at several options for investing $ 10,000. These can be investments in stocks, the S&P 500 stock index, forex and the cryptocurrency market. Stocks and the index are more conservative investment options. However, there are tendencies here and the best moments for buying are falls, but not all stocks fall noticeably. For example, in Warren Buffett's portfolio, Apple and Moody's did not see a strong decline, as can be seen in other stocks and the S&P 500.
To trade the $ 10,000 amount correctly on Forex, you need to choose a trending strategy and trade with the minimum lot, so as not to violate the money management rules. This amount will allow you to trade more or less comfortably and not worry too much about a possible drawdown. This requires experience and the ability to control yourself. Still, this investment option is more risky than stocks or stock indices.
Cryptocurrencies are, perhaps, something in between the forex market and stocks. Many are still negative about the market, but digital currencies continue to evolve and penetrate all areas of our lives. Just what are the messages of the Central Banks about the creation of digital national currencies, such as the digital euro or the digital ruble. And if buying Bitcoin at the top may not be the best decision, then you can always take a closer look at the altcoin market and choose between Ethereum and Litecoin, which are still far from historic highs.
---