The ability to control emotions is one of the most important aspects of success in the professional activity of a trader. If a trader cannot cope with emotions, then he loses control over the trade. This leads to a violation of the rules of the trading system and, as a rule, results in the loss of funds.
In this review, we will analyze what greed is in Forex and how to defeat it.
How does greed arise?
Many people come to trading hoping to get rich in a short amount of time. This misconception is fueled by high-profile success stories that grab the attention of the media. You may have heard about a young trader from the USA Timothy Sykes (Timothy sykes) who started trading when he was in high school and made his first million by the time he turned 21? Sounds amazing, right?
But what many overlook is that Sykes has achieved this through long practice, trading wisely and even making mistakes, losing money and perfecting his strategy by learning to deal with his emotions. Experienced traders know that trading evokes the strongest human feelings and emotions that need to be controlled. A striking example is greed, which, if lost self-control, can lead to losses and make a trader depressive.
Greed is an irrepressible desire to possess more and more material wealth. Someone may say that this is a personal matter, and there is nothing wrong with the desire to earn money. However, greed is usually accompanied by unrealistic expectations and hopes, a lack of self-control. And this becomes a serious obstacle in the path of a trader who, succumbing to greed, begins to break trading rules and, as a result, gets losses.
Also, greed entails increased stress and nervousness that accompany a trader throughout the entire trading process. And this is a direct path to depletion of the body, and it becomes difficult to think about any rationality in the course of trading in financial markets. Therefore, you need to learn to identify the symptoms of greed in time, and use ways to combat it.
The main symptoms of greed
Consider the symptoms that indicate that the trader has fallen under the influence of greed:
High expectations
Ambition is only good when it manifests itself intelligently. But when it comes to money, common sense often fades into the background, and greed begins to rule everyone. Especially if the first pair of trades went very well. Trading on a demo account, from which the vast majority of traders begin their work, differs in that there is no psychological barrier in it – the money is not real. Trading on a demo account is usually quite easy.
That is why most ambitious traders want to quickly switch to real trading. They think that if everything worked out on the "demo", then the real trade will go "like clockwork", why waste time on practice? They have high expectations, and in their thoughts they already see how they will become millionaires in the near future. Real trading quickly "sober up" such fantasies, and lack of proper preparation and risk management leads to serious losses of funds.
Unfounded hope
An unfounded hope of profit should by no means be a driving force for a trader. The fact is that such a hope, as a rule, is not supported by substantial grounds and leads to an overestimation of risks. This feeling in trading, first of all, is faced by beginners who hope that their trades should definitely bring profit, you just need to be patient and "sit out" the losses.
A classic example – a trader has opened a trade and expects the asset price to reach the required value. But the market behaves differently, and the trader obediently watches as he loses his funds. At the same time, he does not close his position, hoping that the market will turn in his direction in the near future. Yes, sometimes this happens, but more often than not, the hope is not justified, and the trader receives a serious loss.
Lack of self-control
Calm work and a positive attitude are not characteristic of a trader who has lost his composure. He does not wait for the right time, if the situation requires it, but on the contrary, seeks to make more and more chaotic transactions, ignoring the obvious signs of unsuccessful trading. The desire of a trader to recoup at any cost after several unprofitable trades is a characteristic sign of loss of self-control.
Also, a common mistake of already practicing traders is the desire to earn even more after a series of several successful trades. The trader understands that he is taking an increased risk, but on the wave of good luck he is "knee-deep", and it seems that the profit is almost in his hands. Imaginary luck blinds the eyes, and the trader, in the pursuit of even greater profits, becomes less critical of his trades and, as a result, receives a loss instead of profit.
Ways to control greed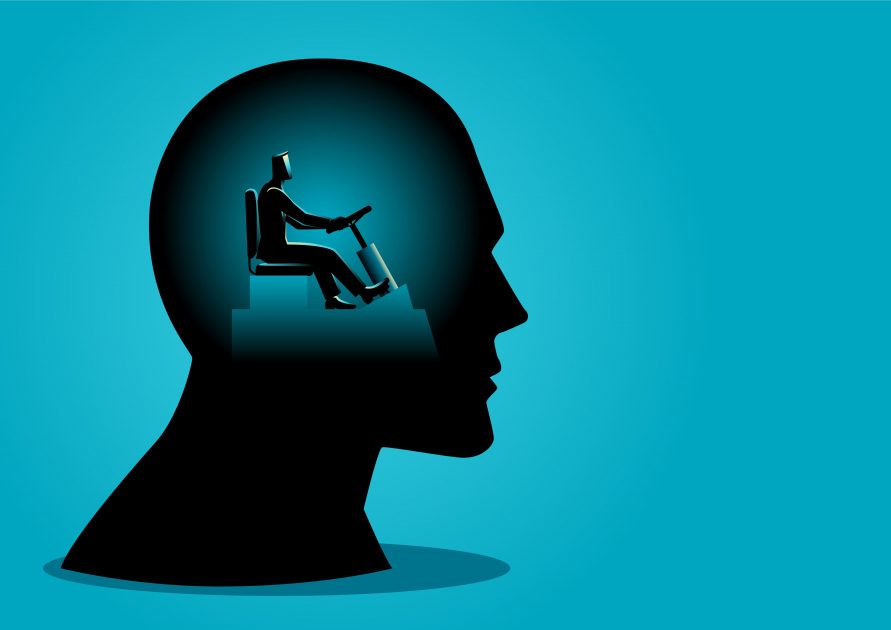 In order to control greed and prevent it from negatively affecting trading, you can use several proven methods:
Compliance with trade rules
The main trader's tool to deal with greed is a proven trading system. A trading system is a specific set of rules based on which trading is conducted. If a trader strictly follows his trading rules, then greed is under his control. He trades on clear signals, not get rich quick.
Tracking your emotional state
It is important to monitor your emotional state. If you feel that you are out of a state of emotional balance, you need to pause trading for a while. It is also wise to stay out of the market for a while after a series of losing or winning trades. Such series can cause strong emotions that will negatively affect the trading result. Therefore, it is better to stop and calm down, and then continue trading in a familiar, psychologically stable state.
Risk control
Risk control is a very important part of trading. Money management is a way of managing funds in accordance with the accepted risk control model. In other words, it is a determination of the amount or proportion of funds that you risk in each individual trade. Proper risk control helps to protect the deposit from the influence of greed and other emotions.
Using pending orders
The use of pending orders Stop Loss and Take Profit makes it possible to reduce the influence of greed on trading. A Stop Loss order helps limit losses (or protect profits) if the market moves against the trader's position. Take Profit order will fix the profit when the price reaches the value specified in it. This order will help to close the profit in time near the levels, from which one can expect a correction or reversal of the price movement.
Keeping a trade diary
A trading diary is a trading plan and its implementation recorded on paper (or in a text file). The diary contains all the planned transactions and their description: the basis for entering a position, where to set the Stop, where (or when) to fix the Profit, the emotional state. Upon completion of transactions, the result is recorded, statistics are kept. A trading diary will help you track whether greed affects a trader's trading results.
Conclusion
Greed very often has a negative impact on traders in the process of trading in the financial markets. Uncontrolled greed leads to violation of trading rules and can seriously damage a trader's capital. Therefore, it is important to learn how to track the symptoms of greed and apply proven methods to control it.
---