Oil continues to "trample" the horizontal at 68.00, while quotes closed Friday with bullish engulfing, which indicates a serious desire of "black gold" to continue its growth. The growth target is the resistance level of 71.30. Although it is worth noting an interesting fact – most likely, prices will break through the horizontal at 71.30 and continue to grow. But, it is worth looking at the price behavior near the specified horizontal:
The S & P500 index, after the correction, which still reached the support of 4000, and last week actively recovered, almost reaching the horizontal at 4200. So far, the base scenario is a rebound from the horizontal downward, on the next approach of the correction. But it is worth carefully observing the price behavior near the level – there is still a possibility of setting new historical highs: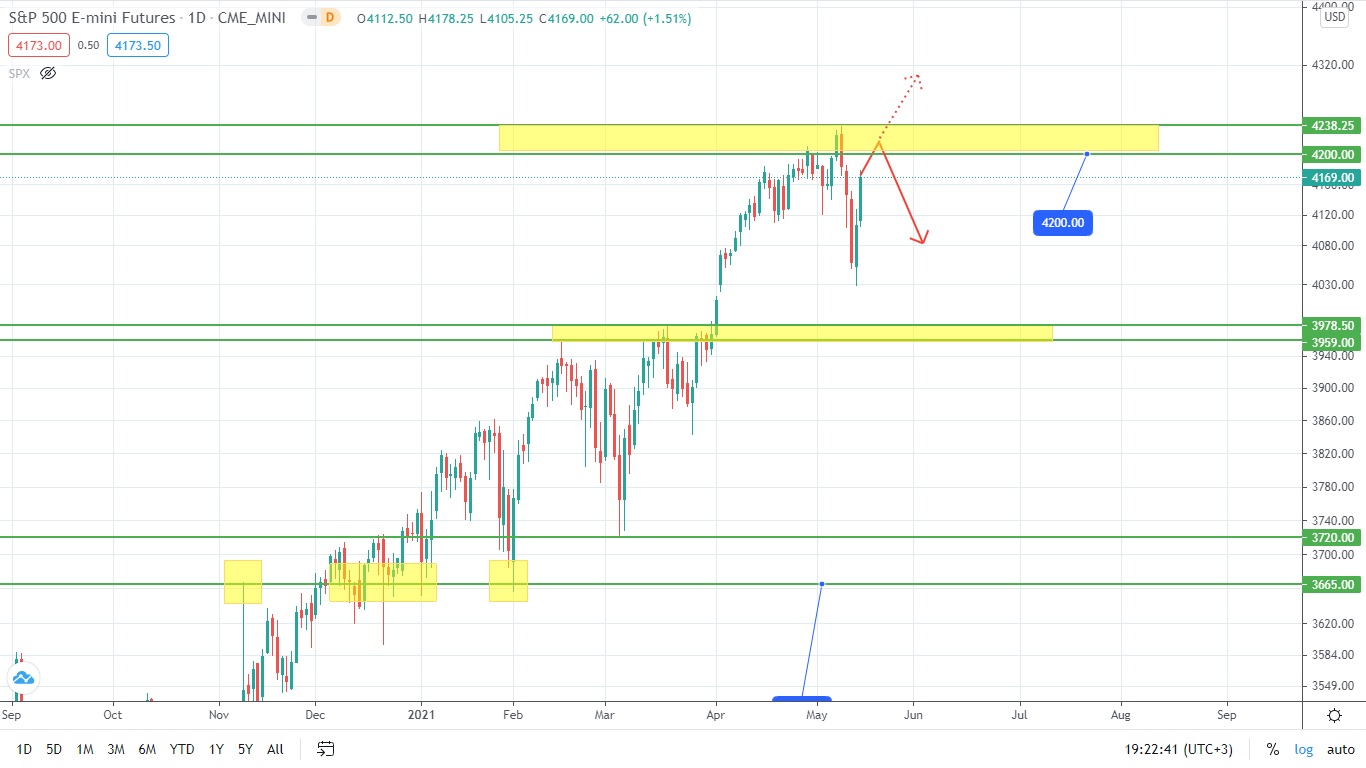 Gold is slowly gaining momentum, but is approaching the danger zone – the upper line of the descending channel. Of course, it is worth voicing the version of the gold rebound downward, but it is still worth getting ready to see the breakdown of the downtrend.
Market forecasts, analytics and stock news