The main activity is to provide a wide range of credit products for individuals and legal entities on the most favorable terms for the borrower.
Project details
Known links
Notable names
What does he do in LLC "Binkor"? The company acts as an intermediary in obtaining loans. Should I contact this organization? Are its employees fraudulent? Let's try to figure it out.
Contacts
+7 (495) 152-52-25
Addresses:
Moscow, Ovchinnikovskaya nab., 20, p. 1 BC "Central City Tower"

Moscow, st. Taganskaya, 3, BC "Tagansky Passage", office. 501
[email protected]
Sentence
Binkor acts as an intermediary between the borrower and the lender. The company works with both individuals and legal entities.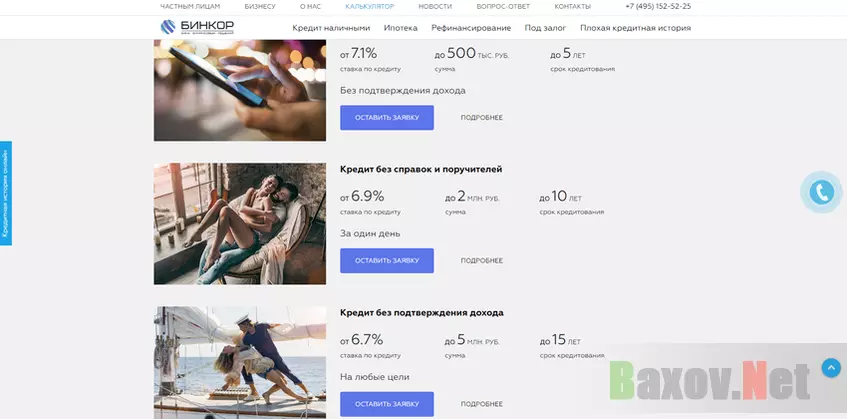 Clients are offered:
Cash loan

Secured loan

Refinancing
For individuals:
Mortgage

Refinancing

Bail

Bad credit history
For business:
Refinancing

Mortgage

Investment

Overdraft

Express
The approach to each client is individual. The interest rate is negotiated separately, but the minimum on the site is indicated from 6.7% annual. The maximum maturity is 30 years.
For some loans, a certificate of income confirmation is not required.
Binkor also serves clients with bad credit history and offers:
Term loan with a bad history

Overdue loan

Secured loan with bad history
The interest rate for these loans will be significantly higher and the amount will be lower. For example, an urgent loan to a malicious defaulter can be approved under 18.9% per annum and higher. You can count on an amount not exceeding 100,000 rubles.
Platform terms
You can apply for a loan directly on the website. To do this, you need to fill out a special electronic form. The company's specialists promise to respond on the same day.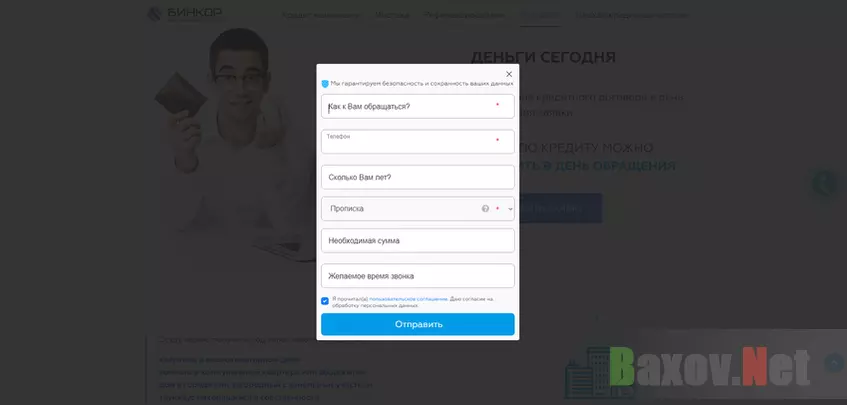 What are the advantages of the company? Binkor's website says:
Saving your time and money due to a profitable credit program among all existing offers on the market;

The minimum package of documents (without proof of income);

The term of consideration is 1 day;

Access to individual credit conditions for our company's clients, which saves up to 5% of the bank's base rate; (banks reduce the rate for our clients, due to partner preferences and close cooperation)

The opportunity to get qualified financial advice and find out what your scoring score is and how the bank evaluates you.
Basically, most of these companies name the same benefits in their work.
The trust
I already wrote above that LLC "Binkor" works legally. And this is a plus… The company was registered 06/08/2017, but it works much longer. The reorganization was carried out three years ago.
Site domain has been registered November 24, 2016.
Plus it is also that company representatives do not charge upfront for their services. Moreover, the site says: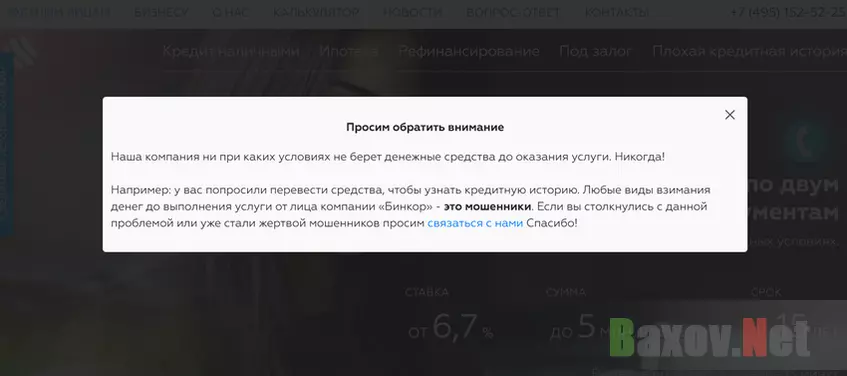 Our company does not, under any circumstances, take money before providing the service. Never!

For example: you have been asked to transfer funds to find out your credit history. Any type of collection of money prior to performing a service on behalf of Binkor is fraudulent. If you encounter this problem or have already become a victim of scammers, please contact us.
Sound warning.
Binkor cooperates with many banks. The site contains copies of certificates issued by well-known banks. And that's not bad either.

According to the Federal Tax Service, Binkor deals with:
69.10 legal activities

68.31 Real estate agency activities on a fee or contract basis

69.20.1 financial audit activities

69.20.3 activities in the field of tax consulting
As you can see, the company does not lend its own funds to borrowers, but only helps banks and clients find a common language.
Should I contact Binkor? Not if you have a clean credit history. You can arrange a loan yourself at any bank you like. You don't have to pay intermediaries for services. You can choose a suitable loan by monitoring offers in the financial services markets.
As for those with bad credit, the chances that some intermediary will help you are not very much. You will either be offered a loan on enslaving terms, or they will refuse to apply at all. Be realistic.
Conclusion
Binkor – an intermediary company between credit institutions and people in need of borrowed funds. The company has been working for a long time, but don't expect miracles from it.
Take care of yourself and your savings with Baxov.Net
Be sure to read
Life Is Good – literate …
Life Is Good offers you a unique chance – to learn how to make money, manage your
Further…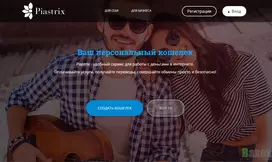 Piastrix – personal wallet
Calculations on the Internet now surprise no one. Many people work part-time on the Internet and have to
Further…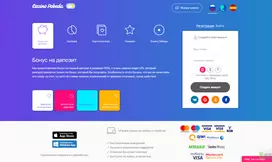 Casino Pobeda. Casino Review
Casino Pobeda is an interesting and entertaining gambling portal. Anyone can play here
Further…
In Russia, casinos of any type are prohibited, but they are still there, only they are registered as "lotteries or
Further…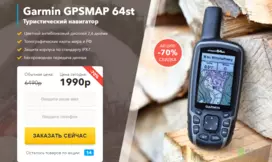 Garmin navigator from scammers for …
Many travelers buy special goods for their hikes, including aids for
Further…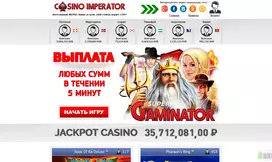 Casino Imperator. Casino Review
Casino Imperator offers 42 games that can be played with both real money and
Further…