Soft monetary policy continues
On Wednesday, March 17, the FOMC's FOMC expectedly kept the interest rate unchanged at 0.25%. From the accompanying statement, it became known that the Fed plans to continue buying assets from $ 120 billion per month until significant progress in meeting employment and inflation targets.
All FOMC members expressed confidence that the interest rate will remain unchanged until the end of 2021. However, the dot plot of the FOMC showed that four representatives of the Committee now expect a rate hike starting in 2022 (versus one in December).
In addition, the number of FOMC members awaiting a rate hike in 2023 has increased to seven from five in December.
The majority in the FOMC view the risks to inflation forecasts as upward (in December, the majority considered the risks to be downward).
Powell calmed the markets, but crashed the dollar
During a press conference, the head of the Fed, Jerome Powell, said that the regulator will provide support to the economy as long as necessary. Recovery is proceeding faster than expected. Improved outlook linked to vaccinations, fiscal stimulus However, economic recovery remains uneven and incomplete.
The forecasts of FRS politicians on GDP were revised upwards. Year-on-year inflation is set to rise in the next few months. At the same time, Powell noted, a temporary increase in inflation above 2% will not lead to an increase in rates.
Regarding the prospects for tightening monetary policy, the head of the Fed said that it is not yet time to talk about reducing bond purchases, but he "does not even want to think about raising rates in two or three years."
The dollar rate showed a sharp decline against major currencies after the announcement of the results of the meeting and a press conference.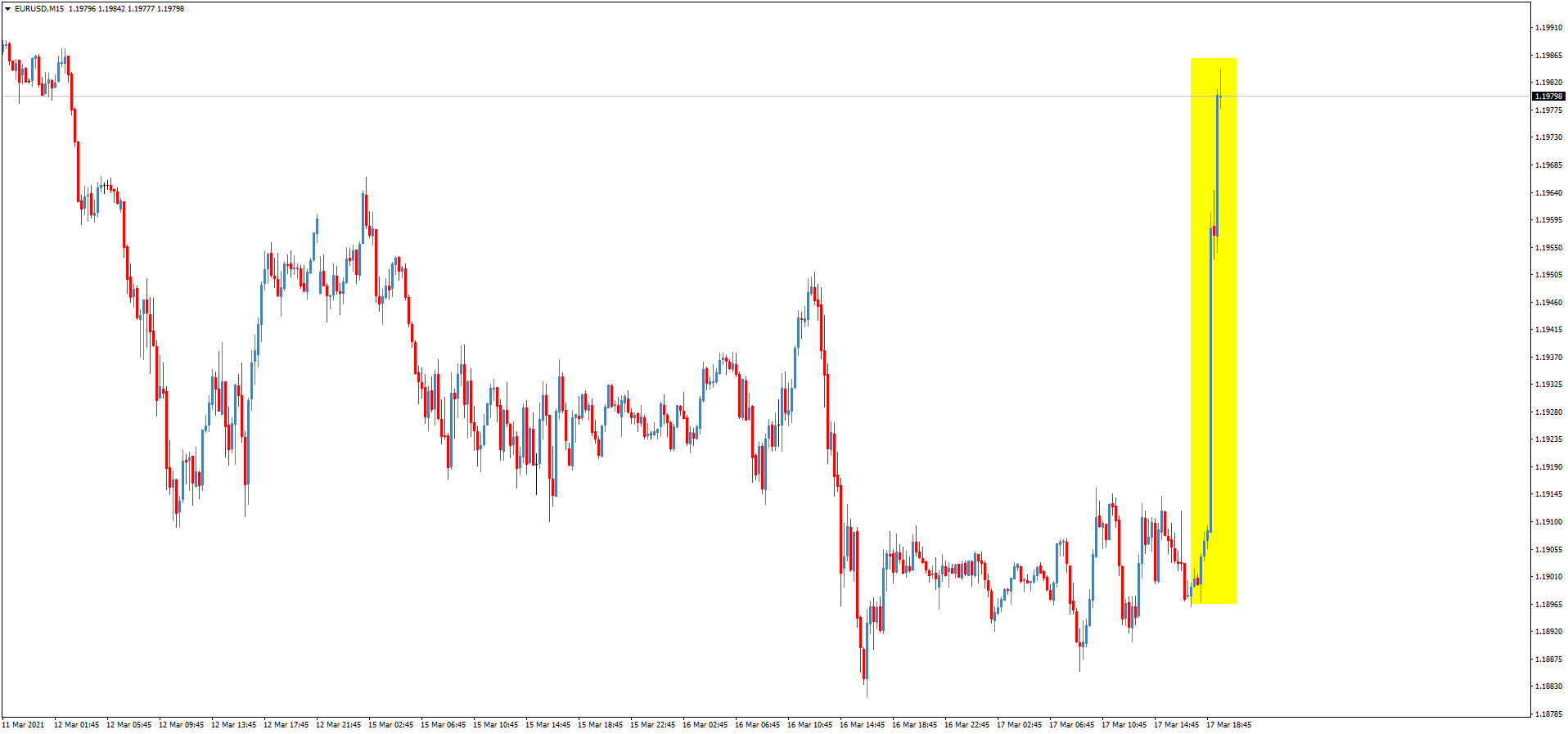 The latest news on the Fortrader channel in Telegram
Market forecasts, analytics and stock news