Euro to ruble exchange rate today:
89.8262
The exchange rate of the euro to the ruble, established by the Central Bank of the Russian Federation for today,
21 December: 89.8262 (0.0 RUB)
The exchange rate of the euro to the ruble, set by the Central Bank of the Russian Federation for tomorrow,
December 22: 91.0029 (RUB +1,1767)
The euro to ruble rate set by the Central Bank of the Russian Federation for yesterday
December 20: 89.8262 (0.0 RUB)
The exchange rate of the euro / ruble pair today
The euro to the ruble (EUR RUB) rate at 11.30 Moscow time today, December 21: 91.4897
Medium-term trend: uptrend
Euro / dollar exchange rate today
The rate of the euro to the dollar (EUR USD) at 11.30 Moscow time today, December 21: 1.21976
Medium-term trend: downtrend
Euro / yen exchange rate today
The euro to the yen (EUR JPY) rate at 11.30 Moscow time today, December 21: 126.298
Medium-term trend: uptrend
Exchange rate of the euro / pound pair today
The euro to the pound (EUR GBP) rate at 11.30 Moscow time today, December 21: 0.91895
Medium-term trend: uptrend
Archive of forecasts about the euro to dollar exchange rate:
How to use this page?
The European currency is the second most popular reserve currency for almost all Central Banks in the world. Having emerged as the single currency of a number of European countries, it immediately conquered a significant part of the market, and, strengthening due to the expansion of the circulation zone and the influence of strong economies of the EU countries, it became a worthy participant in the foreign exchange market. Competing with the dollar for spheres of influence, the euro rate on Forex is most often considered in the EURUSD pair.
The Central Bank of the Russian Federation also actively uses the euro as a reserve currency. In addition, the state of the Russian economy is quite often determined by the official exchange rate of the euro to the ruble, set by the Central Bank. On Forex, the euro / ruble exchange rate is tracked using the EURRUB pair, which has a high correlation with the value set by the Central Bank, but not complete, since intraday fluctuations are not taken into account. You can verify this by looking at the graphs above.
In general, global trends affect the official euro / ruble exchange rate. Therefore, in order to compare and identify the general mood of euro traders, we provide charts and analysis of other pairs with this currency (EUR / XXX). The basis for the forecast of the further movement of the EUR may be the euro / dollar rate on Forex, however, other regions and currencies should also be analyzed in order to have a complete picture of the euro trends.
Expert forecast of the euro rate on Forex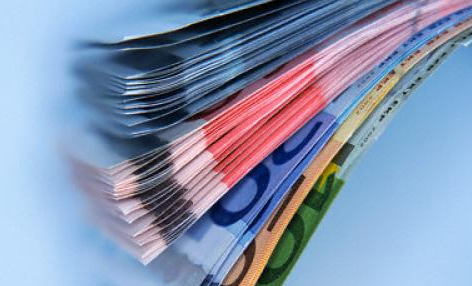 You can supplement your analysis with expert opinion. Based on various analytical principles, the forecasts of the euro rate on Forex, published on our portal, will confirm your opinion about the further movement of the currency and strengthen the signal, or refute and be able to point out your mistakes. Therefore, we recommend using them to make the most profitable trades.