On the daily chart of Boeing stocks, the first wave of the senior level (1) of C has formed, and the development of a downward correction as the second wave (2) of C.
At the moment, the third wave (3) of C is developing, in which the lead-in wave of the junior level 1 of (3) has been formed, the development of the local correction as wave 2 of (3) has completed, and wave 3 of (3) is being formed.
If this assumption is correct, then the price will rise to the levels of 300.00-315.00. The critical stop-loss level for this scenario is the level of 220.36.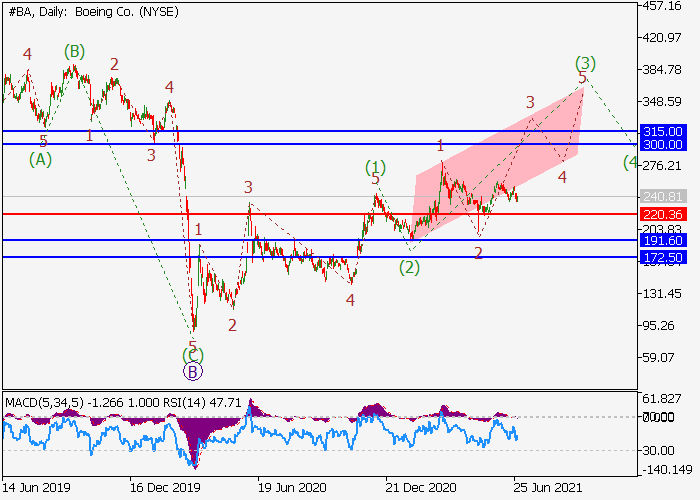 More forecasts and news on Fortrader's channel Telegram
Market forecasts, analytics and stock news