vfxAlert is a complete set of analytical tools for trading. In addition to signals, traders have access to:
Summary… Information on the current market sentiment in the form of a "heat" scale. The more the balance of power shifts towards sellers and buyers, the "warmer" the corresponding part of the indicator: green for BUY, red for SELL.
Bulls & bears… Colored scale that represents the calculation of the balance of power for bulls and bears. The more colored divisions on a certain part, the stronger the corresponding market participants.
RSI… Trend indicators must be confirmed by at least one oscillator indicating overbought, when buyers can no longer move the price up, or oversold, when there is almost no one on the market who could sell at lower prices.
CCI… Commodity channel index. This oscillator shows the dynamics of price movement, the rate of growth or completion of the current trend.
Trends… This indicator works on a Moving Average and shows where the market can go in the next 10-15 bars of the selected timeframe. If the arrow points upward, it signals an upward trend, if downward, it signals an upward trend. The number of colored bars below the arrow indicates the strength of the current trend
Volatility… Current market activity – the higher it is, the greater the likelihood of frequent price reversals, on which binary options work well.
Signal structure
Trading asset;
Price at the moment the signal appears;
Time since the signal was generated;
Recommended expiration time;
Signal strength;
Option type (CALL – buy / PUT – sell);
The algorithm used to search for a signal;
The strength of the current trend or reversal, for the current timeframe.
vfxAlert works on any operating system, in any country, and with any broker. Signals are available in the desktop application, in the Google Chrome extension and online in the browser window. VfxAlert users are not tied to a computer. A trader can receive signals in a telegram bot, or open it in a browser window. The vfxAlert team will release a mobile application in the near future.
For beginners, the Blog section publishes educational articles and videos with trading strategies.
We draw the attention of novice traders to the fact that trading signals for binary options are not a 100% guarantee of a successful transaction. vfxAlert is a tool that helps you predict the success of a deal. The profitable outcome largely depends on the trader's personal experience and his individual strategy.
How to start trading with vfxAlert?
Register on the site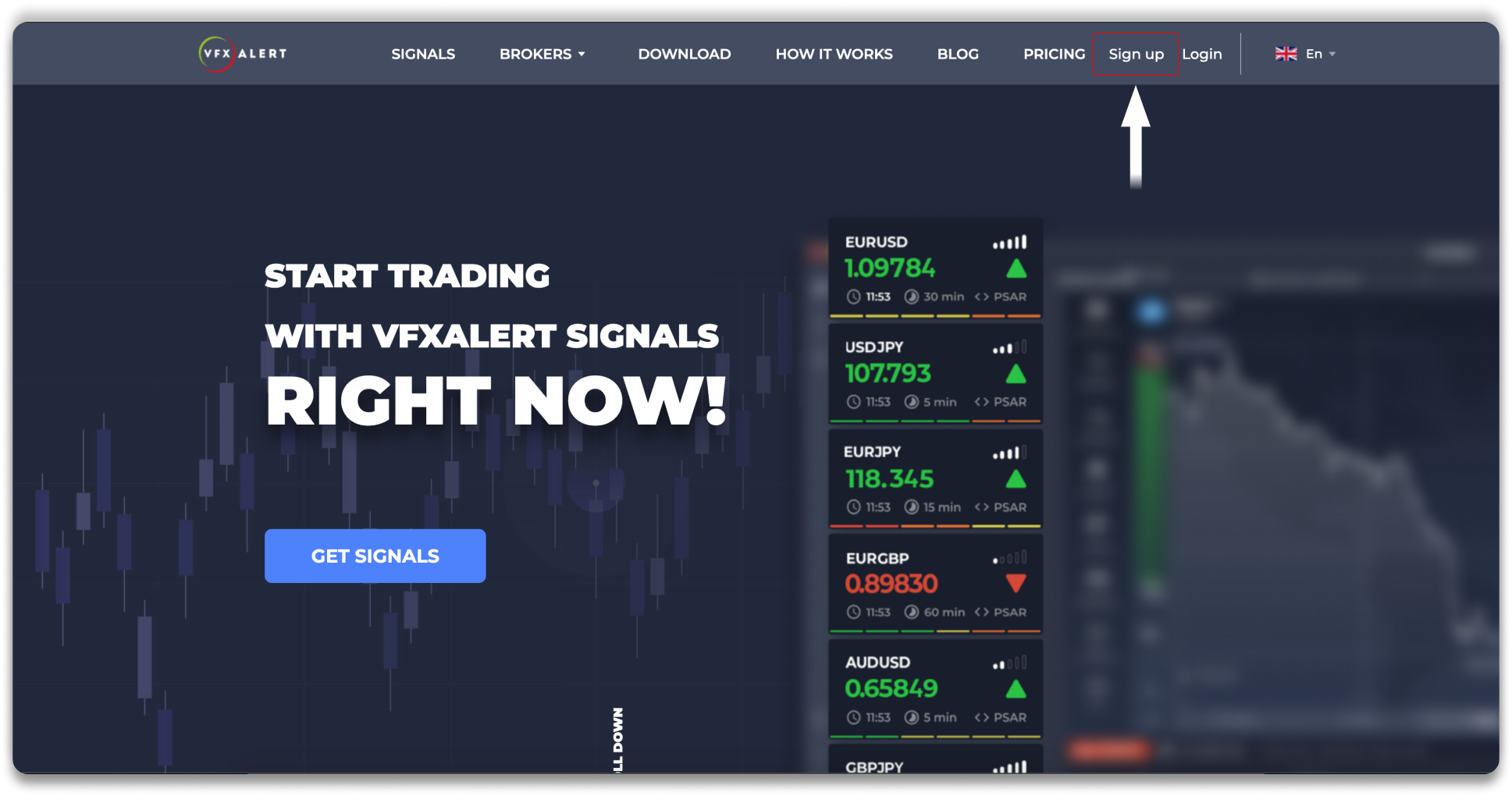 Confirm registration by email.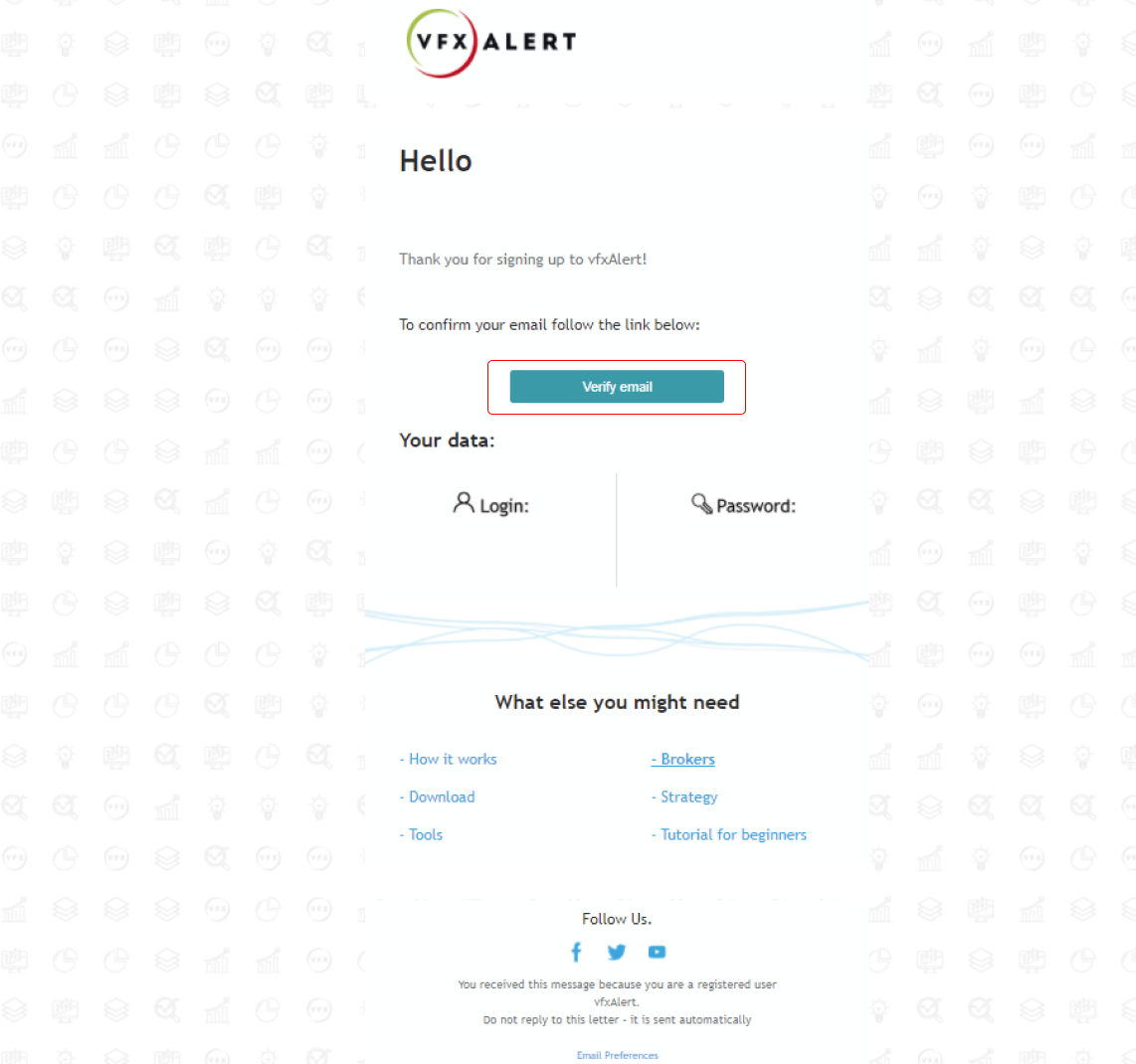 Download the application, or open signals in a browser window.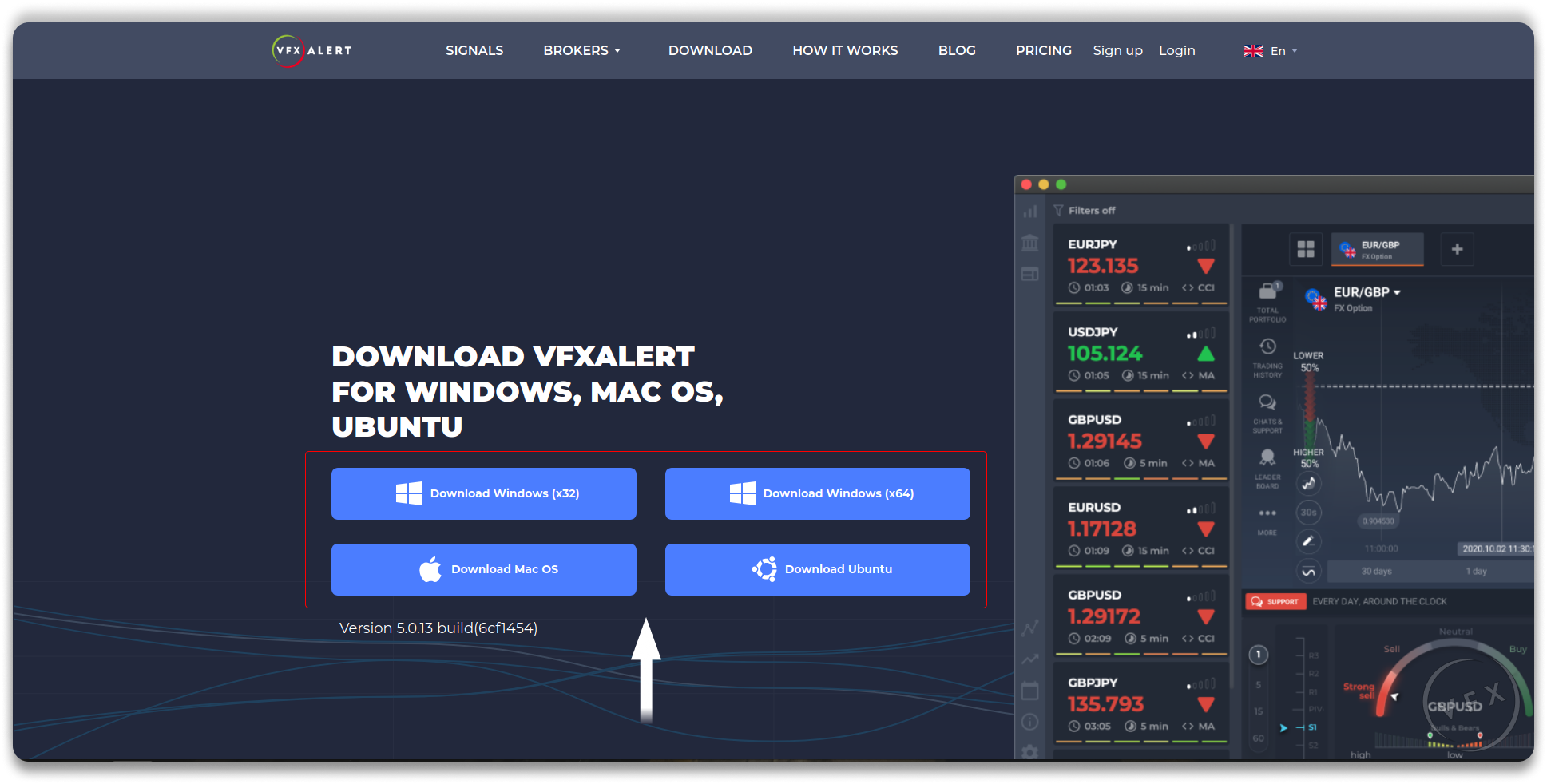 Add a broker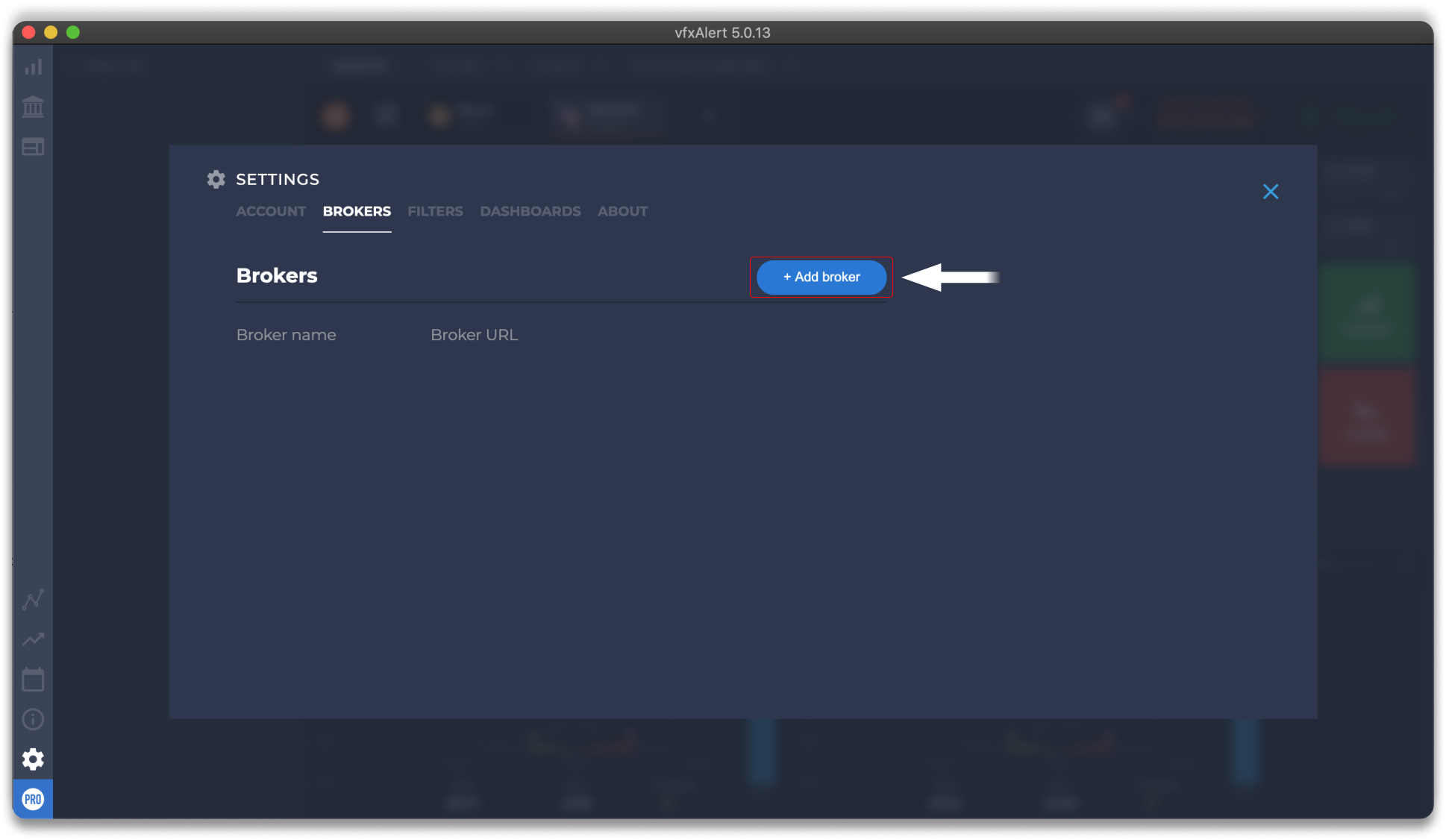 Develop your unique trading strategy. You will find tutorials in the Blog section.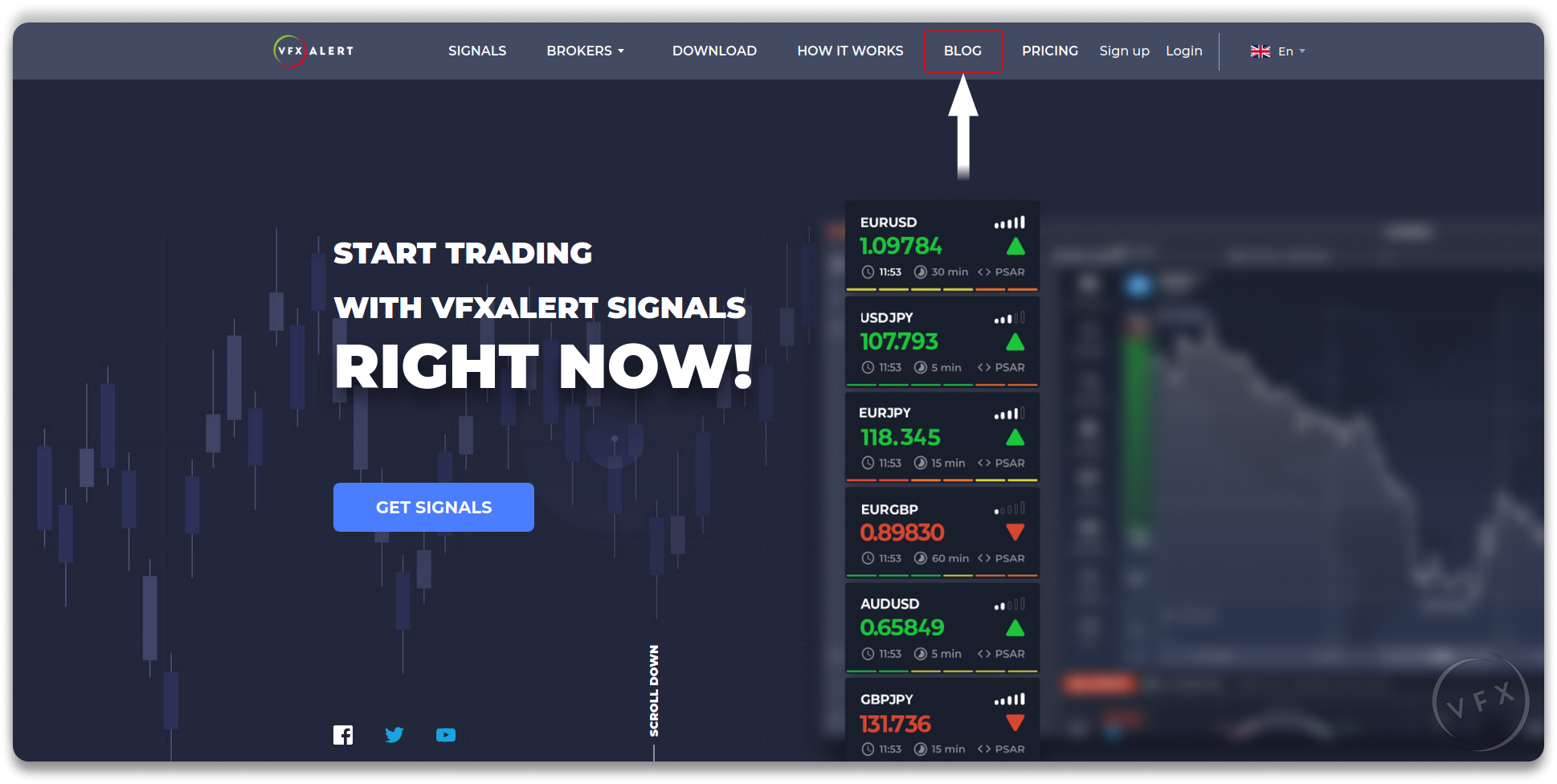 Try free vfxAlert signals today!